Well i know its been some time since I was last on to give an update on Charisma but things have been crazy around the house. Well lets start off with her update, Charisma is now off all medication. She was on bed rest and taking Blood Pressure pills and Anti-Depression pills. But she's off them 100% and doing so much better I'm so proud and happy. When we first pulled her off the pills she had a few dizzy spells, and we put her back in the outdoor Enclosure. Since of course everybody knows she hates being inside which was part of the reason this happened
. Were also still considering re-homing the kittens. Yes i know its been long enough but were having a hard time but a new arrival has pushed things along. My hubby
Troy
had found a kitten in the parking lot of his job. They said he has been out there a few days (because some one was feeding him) and he brought him home for me to take care of
. Yes I know I'm just the perfect fur mom to drop the fuzz off at. But
Troy
thinks we should keep him, does he need therapy lol? I mean he's to cat addicted like me
. But he is so cute I need your opinion is he a
Bengal
? I'm very curious i know what one looks like and he looks like a Silver Marble Bengal kitten. Possibly out of the fuzzy stage, because he is silver with black round oval shaped markings. He has black spots on his tummy, and he has a thin face like a
Bengal
. THAT and he acts like one
, I was playing with him, with a kitty toy, and he started biting my finger. I firmly said no... yeah after I realized my finger was bleeding!
I tapped him in the nose and told him he was being naughty.
But we have had him for a week, and he was outside in the parking lot for 3-4 days. He posted it in the paper and everything and no responses. So... were keeping him, upon hubby's request lol. I know its because he looks/might be a
Bengal
haha, the things I do for that man
. But it's really pushing us towards adopting out the kittens, I know we narrowed down. It's just we were not going to keep them in the first place, we got them as pregnant feral's. We were just going to keep Lilly, Faith & Dayton then adopt out the kittens. Hence
Troy
had to give up the
Bengal
idea, after his hard work on the enclosure. I had to cut back my already part time job to take care of them all and its getting crazy. I do love them, and if I adopted them out I know I would just replace them. But
Troy
really had his heart set on a
Bengal
since we had to get rid of Smore. I know.. I know, I've went threw this stage with him about wanting it, and putting me threw the bs. But I had to go threw the mommy around stage and everything, I went threw
to get the kittens away from Lilly & Faith to stop milking. Sometimes i still catch Tinsel, Bambi & Daisy trying to milk. So i'm still deciding advice would be greatly a

ppreciated

lol.
Here are pictures of the new fella, we call him Tiger.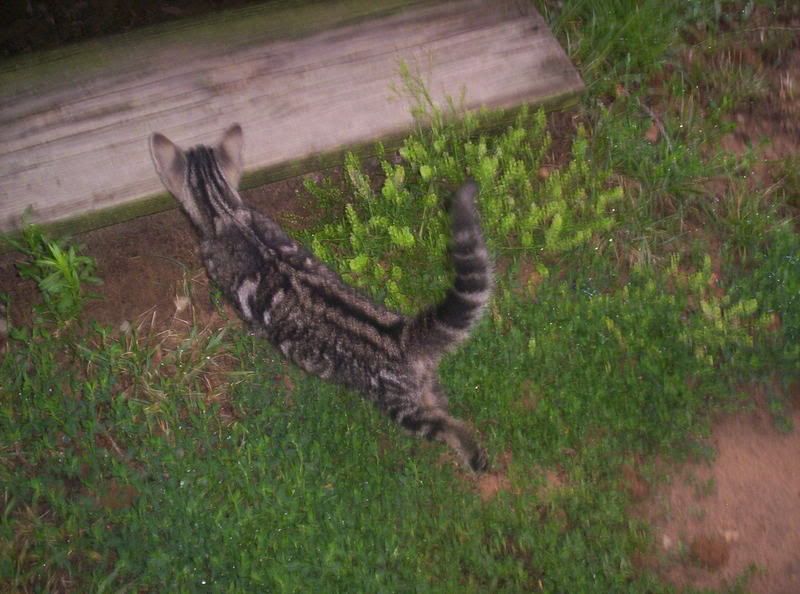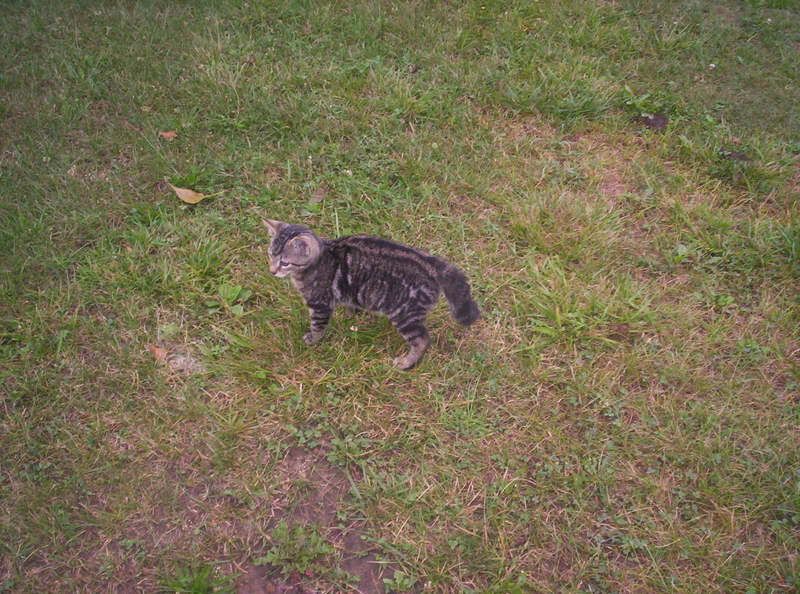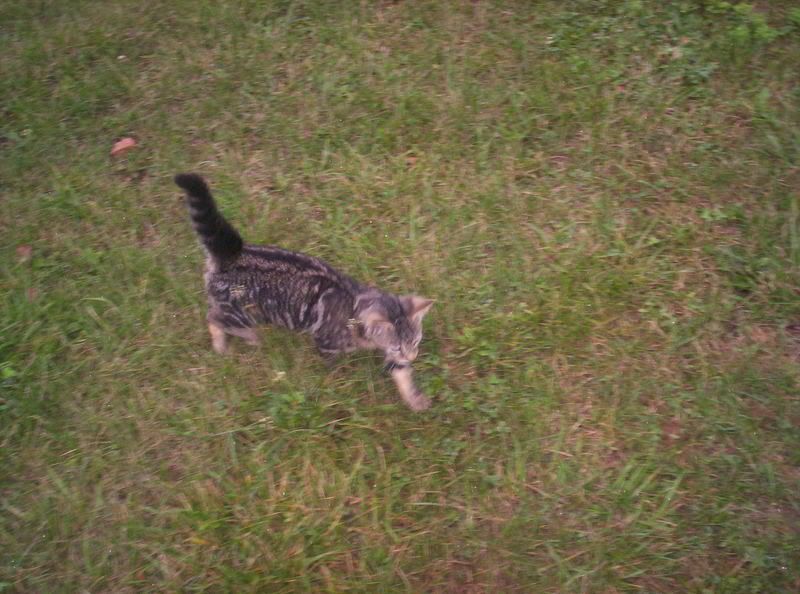 And a horrible shot of his belly spots. He wouldn't stay rolled over lol!