I bought my boys (cats) a match box race car track this weekend and they loved it!
I thought I would share a few pics.
Sampson was totally hooked on the cars.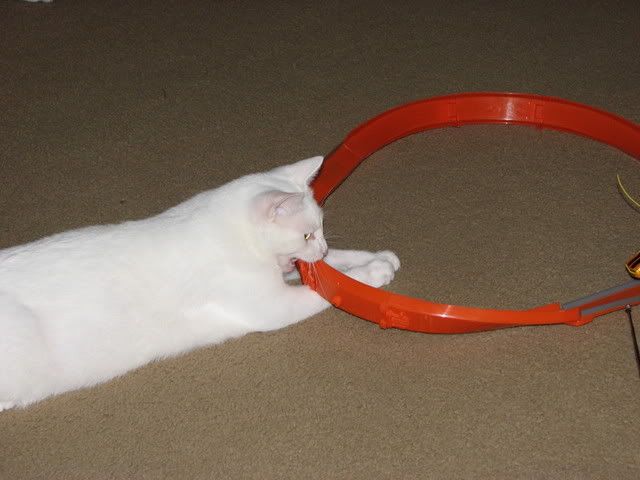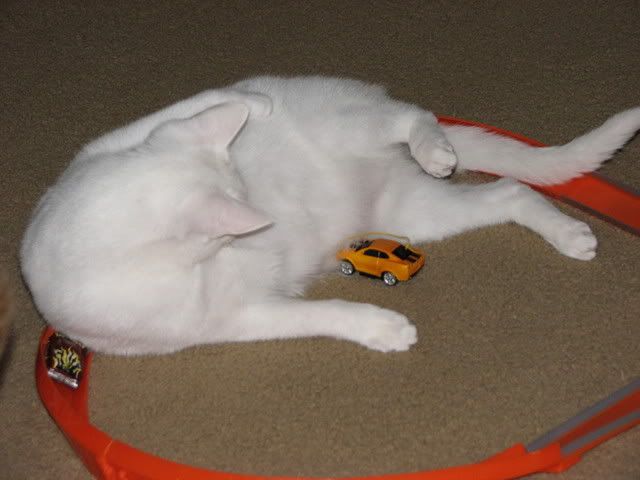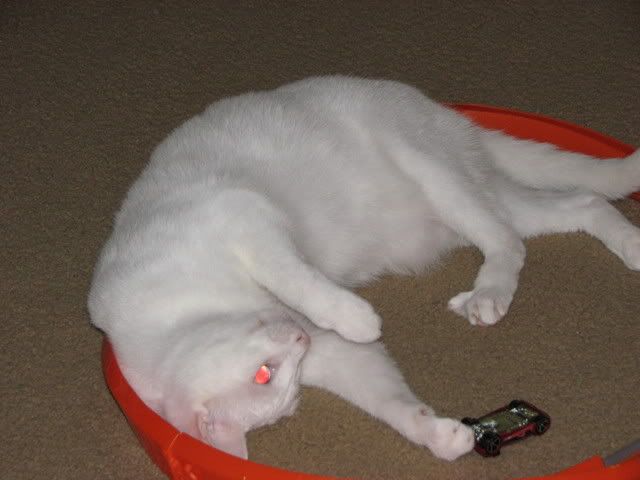 CatZilla
He enjoyed slipping under the track and waiting for the cars to go across his back.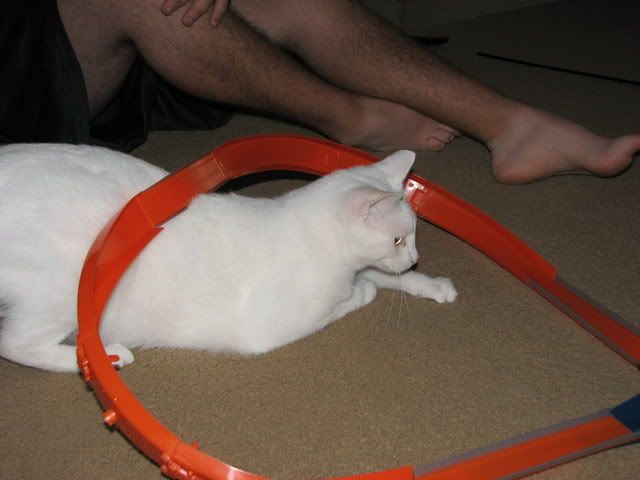 It was hard to get pictures of Takoda and Magnum. They would hide and pounce, then take off before I could snap a shot. I did get one of Magnum and one of Takoda.
They would run in knock of the car and run out again.
It was so funny.