First off yes his name has been chosen and its Ryu. Ginger was the lead name but yesterday I noticed another member has a cat with the same name. My wife only called him Ginger when talking to me, she never actually called it to him, so he won't know he has had a name change.
Ryu has been with e for 1 week now and he looks like a completely different kitten. His fur is growing back under his chin, up and around his ears and even his cute wee nose has got fur growing back. Thats such a huge improvement.
He has one last pill to take for his flu, which has completely gone, theres no more sneezing.
Neko is still very unhappy, 3 or 4 days after the introduction, he is still hissing and spitting. Yesterday Ryu was walking past Neko and was belted on the head. I have no idea why he is not taking to Ryu. It only took a few days for hi to take to Diego.
Now when it comes to Diego and Ryu, thats a complete different story. 4-5 days after their first introduction, the play together, after day 2 they sleep together in the same room, without making a racket and keeping us up all night, and now, wait for it.................................................They eat together out of the same bowl. No your eyes haven't played a trick on you, they eat together
Diego and Neko never eat together, nor do they sleep in the same room. Diego doesn't even give 2 hoots about Neko anymore other than when Neko coes up and annoys him, so they start playing. Then about 2 minutes later Neko is out of breath and cranky, Diego will go to walk away, then Neko tackles him again even though he became cranky.
You all want to know if we will be keeping Ryu? that is still uncertain at the moment but, I am working very hard on that. I said yesterday, now that Diego and Ryu play and sleep together, we can't separate them or Diego will cry for ever. My wife had told me she is scared of cockroaches, and it wasn't until lastnight that I found out just how terrified she really is. And this morning, she woke me up at the last minute to put the rubbish bag out, and I asked why she didn't do it? "coz the cockroach is in there" even though its dead she hates it.
So I said that I want a reward for saving her from the cockroaches when they come in the house. "I want to keep Ryu"
I think she is actually mulling it over in her head but won't admit as much.
My next mode, is to get her to pet Ryu so that she realizes hat an angel he is, falls in love and lets me keep him.
No I'm not evil for using her fear of cockroaches against her, you all love Ryu too, so I reckon theres not 1 of you that wouldn't use whatever tactics necessary to keep him
Picture time:
This is the very first pic before I caught him, its not very clear but you can see, he wasn't looking too flash. He's lying on someones scooter.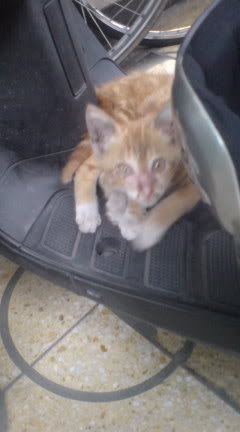 We have gone from this.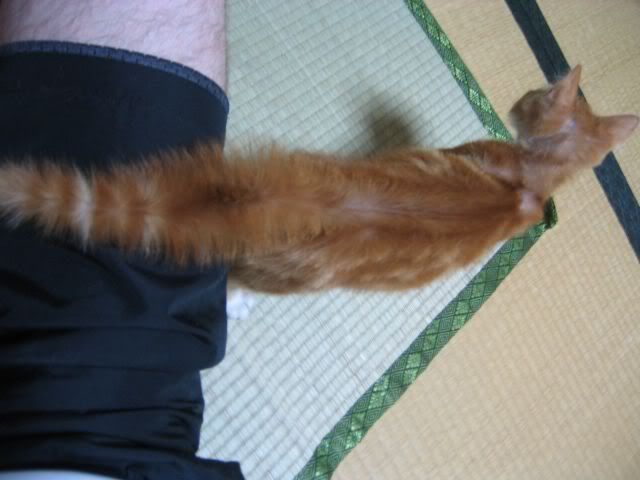 And this.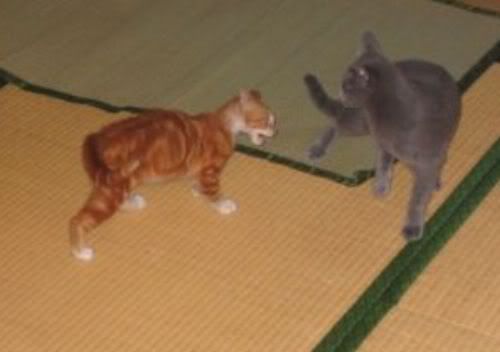 To this in just 4 or 5 days.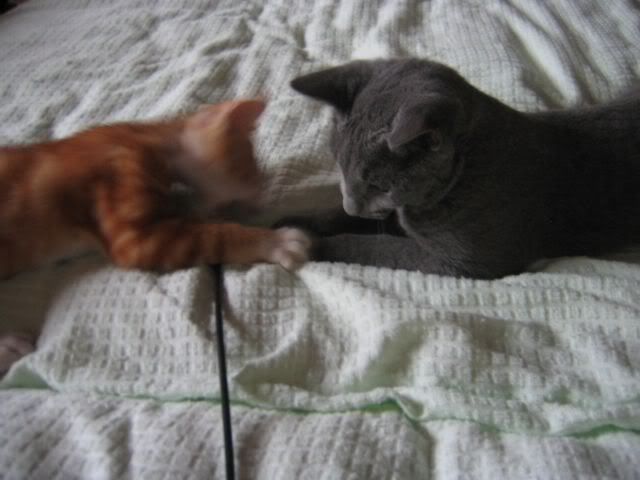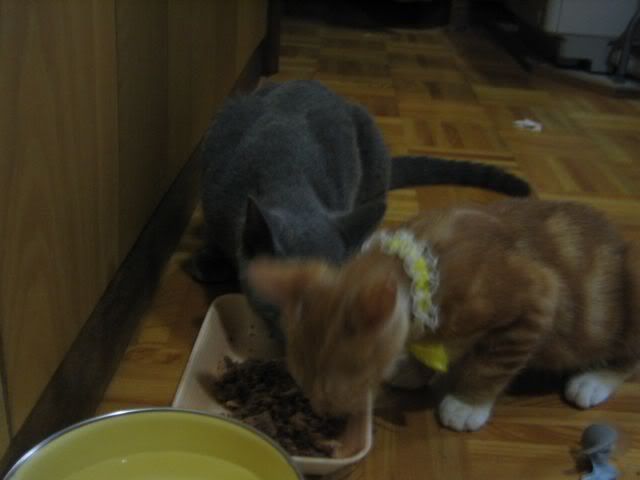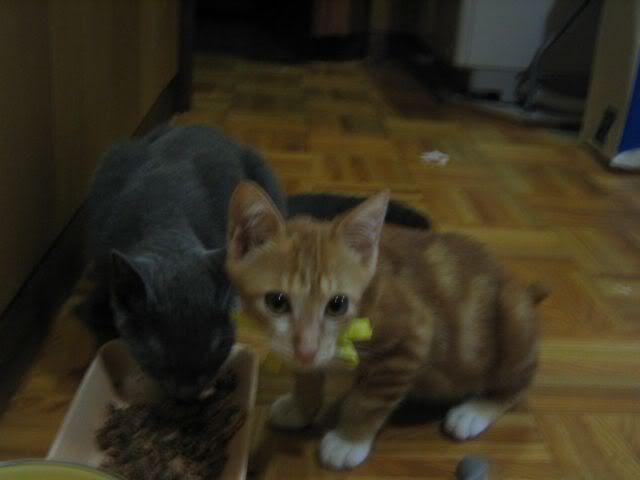 Awww it makes me so happy to own the precious babies