I just got home from my visiting my aunt and uncle in Saskatoon and they were watching over my cousin's dog while he was out of town. This is Monty with my uncle.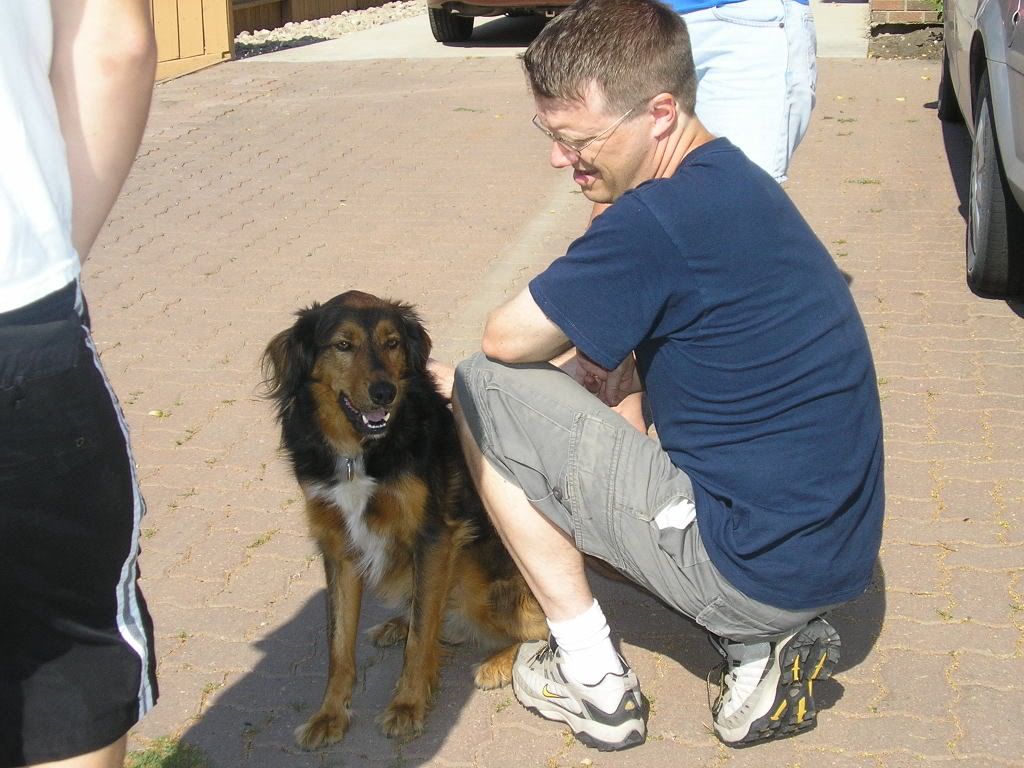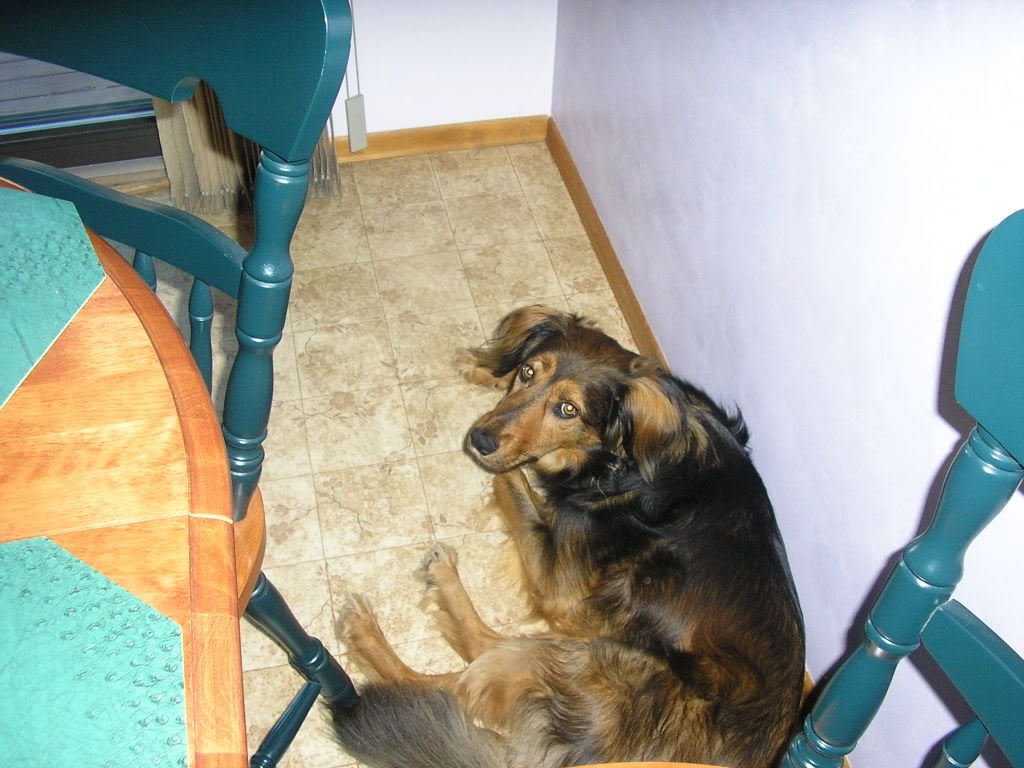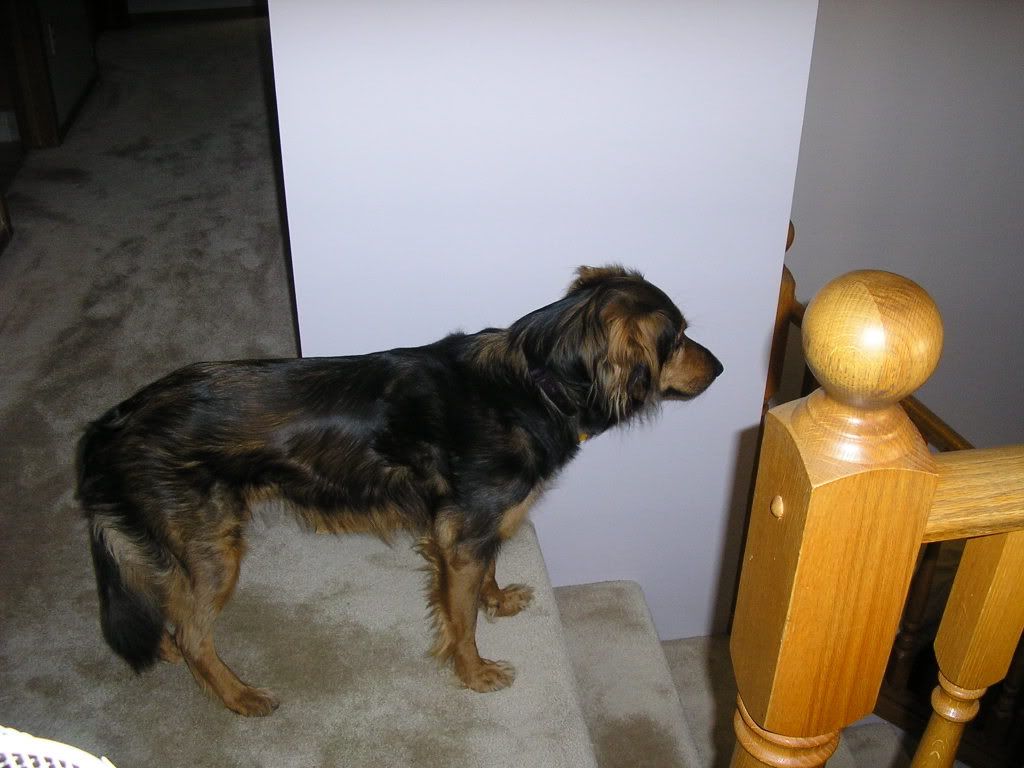 He is one of the friendliest dogs I have ever met.
I also got a few of their neighbor's cat named Einstein.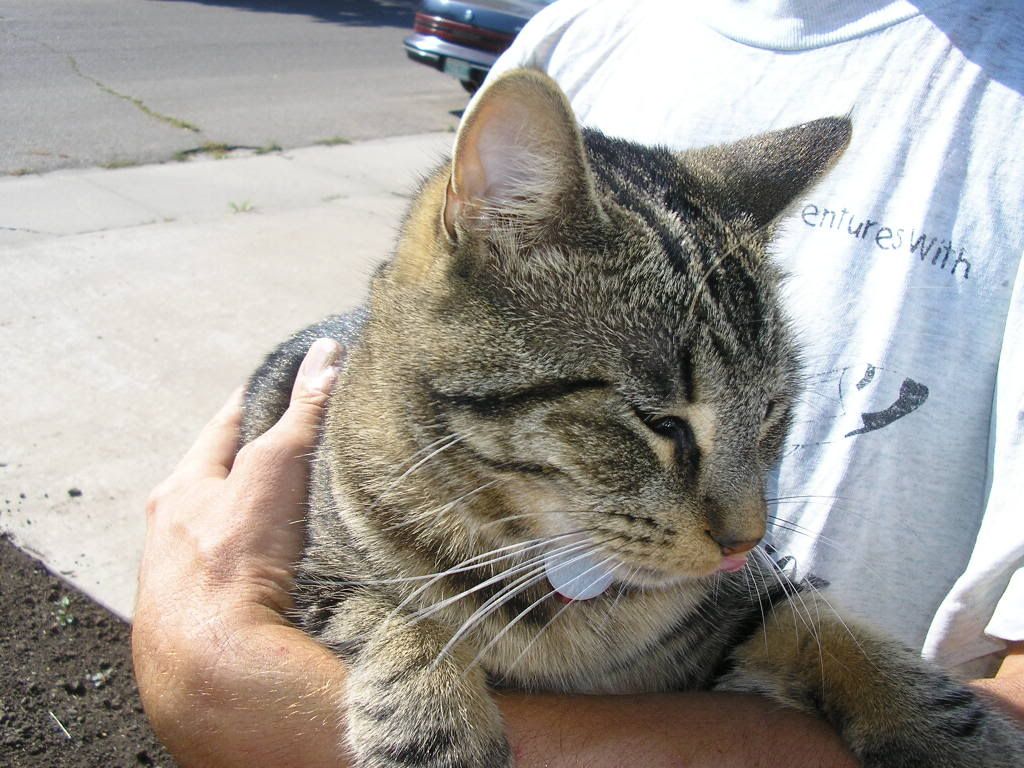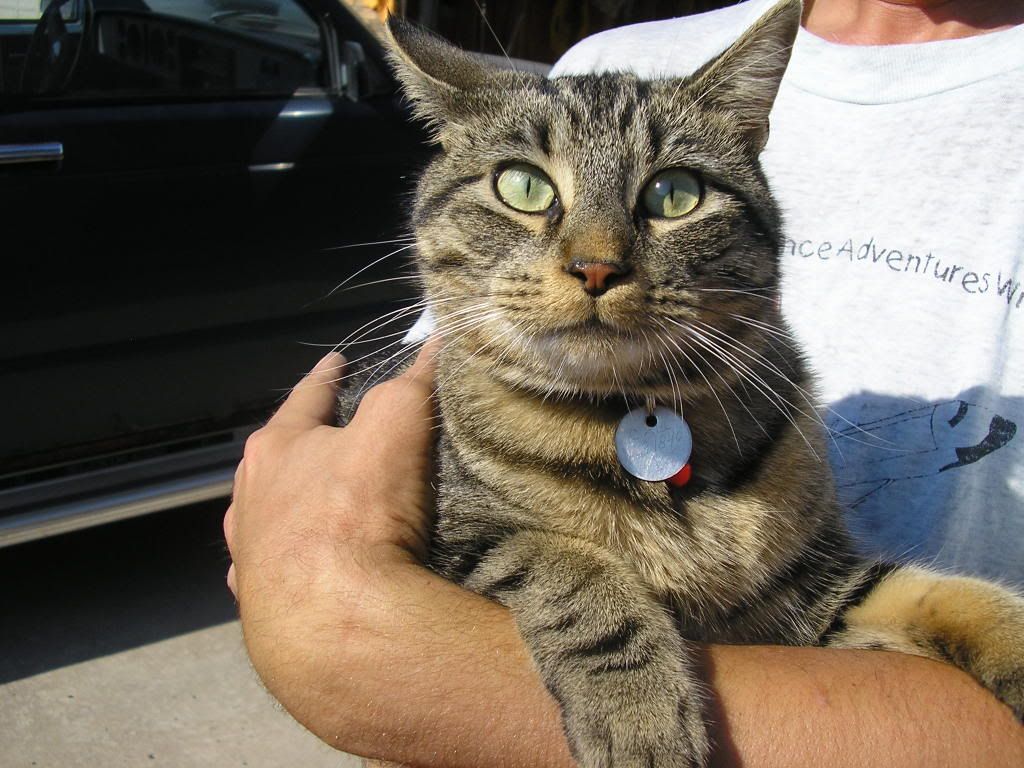 In case you couldn't guess from his name, he is very smart. His owner has even trained him to use the toilet, shake a paw, and a bunch of other commands.