We finally got the pool up and Deacon is LOVING it.
Even though it's over his head he swims his little heart out.
Less then 2 months ago he couldn't swim and was scared of the water.
Now, with the help of swim wings he loves it!
"Watch Mom!"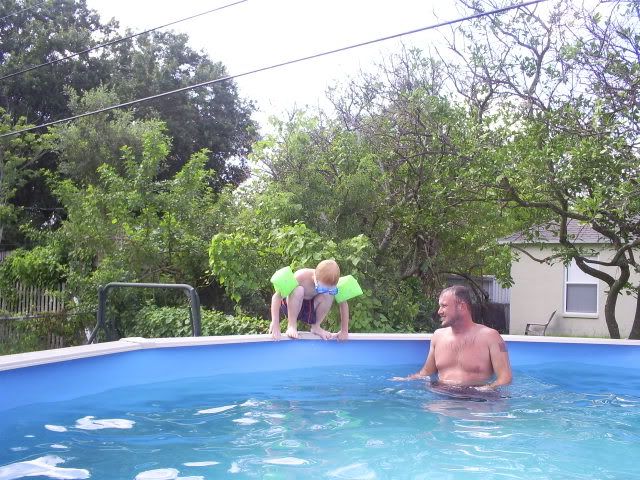 And Liftoff!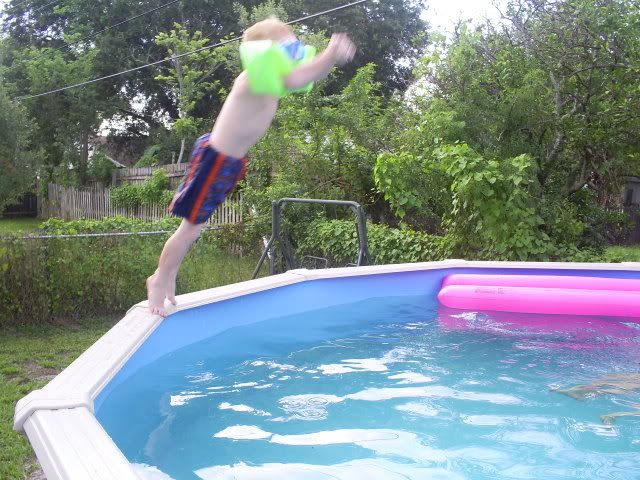 "Splash!!"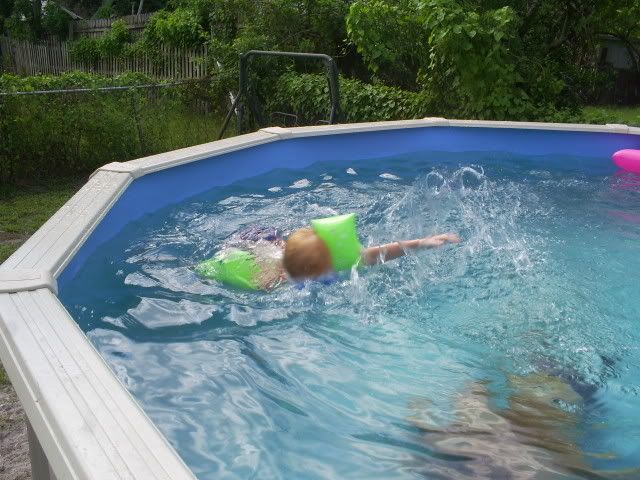 "Ahh... This is the life"