About a month ago we adopted Arthur, white cat. With 3 GSD at home we were a bit worried to take young, but already an adult cat home, but he did great from the first minute.
This is his first picture, about 45 minutes after he entered our home for the first time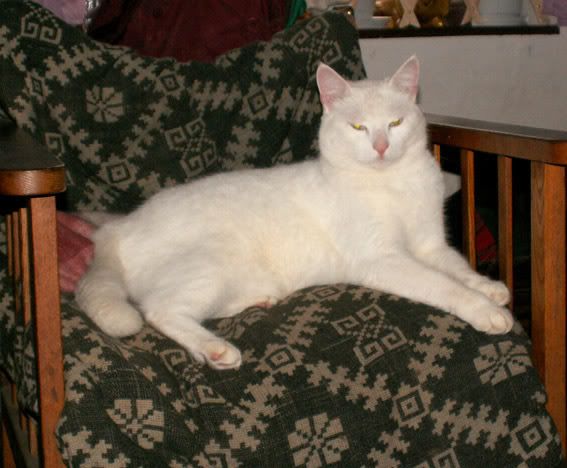 (Please take into account that he is laying there with 3 GSD and a datchie roaming around the same room!)
He realy is another treasure form a pond!
Discovering life outside
Hey, you supposed to share it, do you?
Yeah, yeah, these huge GSD are really scary... Who cares!
Dancing with niece