So Lily and I spent some much needed cuddle time together, as I was gone most of the day, shared many hugs and kisses....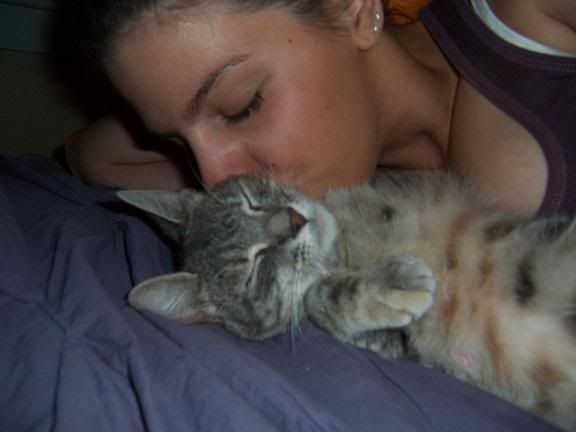 And about four minutes ago I noticed a string of gloopy off-white stuff hanging from her vagina.
Me being my gross self, I wiped it with my finger and inspected it to make sure it wasn't anything potentially dangerous....put her in her nesting nook, where she laid for a few minutes purring. I lifted up her leg and a little more of that goop was coming out, THENNNN she started licking her belly!!!!
Is this it??
How much longer will this torture go on? My husband is away this weekend on business and I'm all alone, and I think it's finally happening!!! I called him right away, and my luck, straight to voice-mail because he's in a meeting!!!
Send some good vibes my way please, I am one nervous WRECK right now!!!
This all started around 9:05.
Is this it!?! Is it is it is it!?!??
O.M.G.
!!!