Oh golly, I really don't know where to begin!!!
I have been away for AGES, and have missed SO much - I am trawling through pages of unread posts!!!!
Big changes in our household - the spur of the moment decision to put our tiny little town house on the market at the end of February had a rather amazing result - an offer for the full asking price within 48 hours!!!!!
We have had the most bizarre few months - we found the most stunning country cottage in need of a fair amount of love and care (okay, pretty major renovation!!!) with the result that our whole family ended up homeless for 8 weeks!! My hubb went to live with his mum (with the kitties, who have been spoiled t death in her luxury conservatory) the kids went to stay with their Dad and I lived the single girl life with a friend from work.
It has been MAD - but SO worth it, when, 4 weeks ago, hubby, kitties and I left the city and moved back out to the country - about 4 miles fro where we first met nearly 10 years ago - in the heart of the beautiful Cheshire countryside.
To say we have worked hard is an understatement, and we have about another 6 months to go before everything is perfect - but we have the most stunning views, the air is clean, and the cats are in heaven (I just have to get used to the birds and mice being brought in at a steady pace!!!!
)
There is a saying "sometimes everything has to fall apart so that other things can fall into place" - I really think this describes the past year for us - I almost daren't believe that it is finally starting to go right!!
I have a billion and one pics f the renovations, mosty of the horrific yellow paint which covered every surface when we moved in, and the floorboards all ripped up - but these two say it all
The money pit itsself!!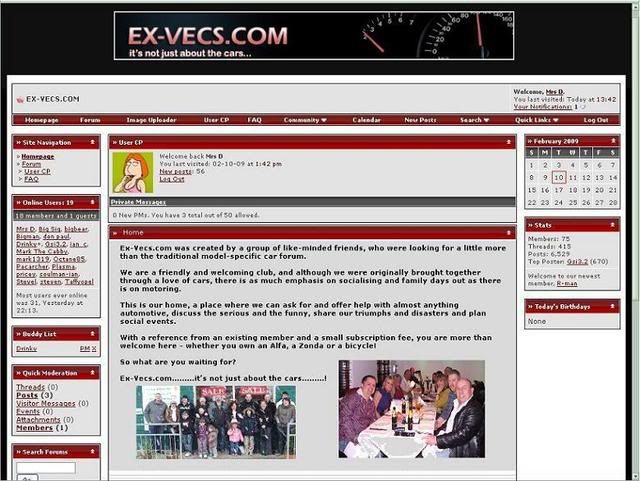 .......and the reason we did it all in the first place - the view from our bedroom window!!
Happy people!
Happy kitties!!!!!