Not such a cute pic of Flowerbelle, but it is SO Flowerbelle!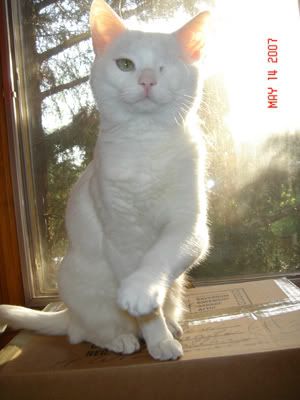 ...and she is SO happy to have her basket back! We took that cat tree apart because it doesn't fit in the bedroom in the new house. We screwed it in to the top of a bookshelf - which now has a small cat condo on it, another bed on it, and a cat tree next to it. She's got a whole suite!
Ming Loy and Shelly in a ball of cat: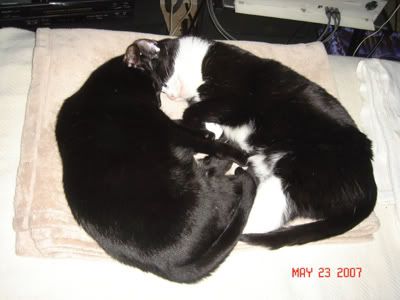 ...and last but not least, another not great picture. But you can see how healthy Tuxie's looking - so fat and fluffy! He's doing so well on the depo-medrol, and still only needs it about every three months.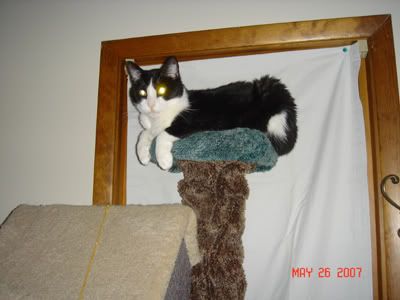 Laurie