Here are some some-what recent pictures of Aurora.. about a week or so ago I think. Here ya go!!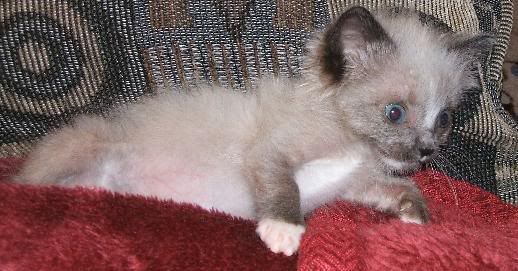 And in Memory of her when she was just Itsy-Bitsy:
Pure white and tiny: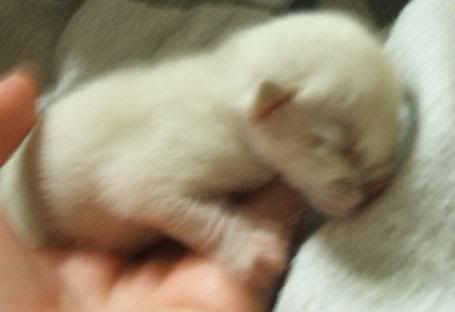 Eyes are starting to peek open: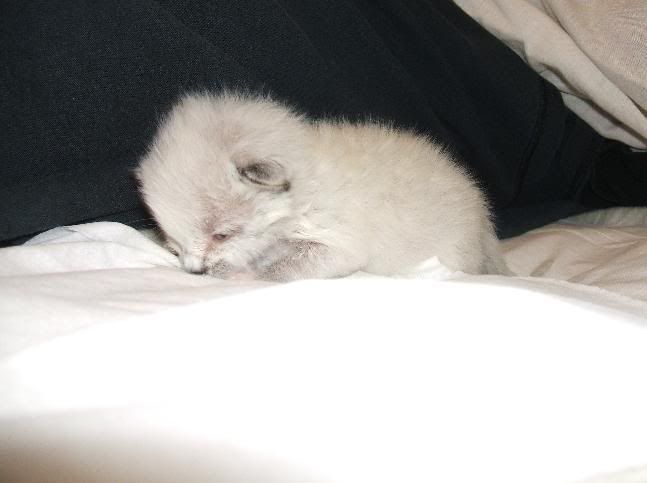 I am suffering from severe heat stroke and perhaps West Nile, so I will be home often. I plan on updating some new pictures of my baby girl today, so check back to this thread often. I just need to find batteries.