Well the introduction between Diego and the new kitten are going wellish. The newbie is still a little defensive but coming to. As I write this they are both unsupervised in a room of their own. No noises, I go and check on them every few minutes. They are still playing the staring game.
I can see you!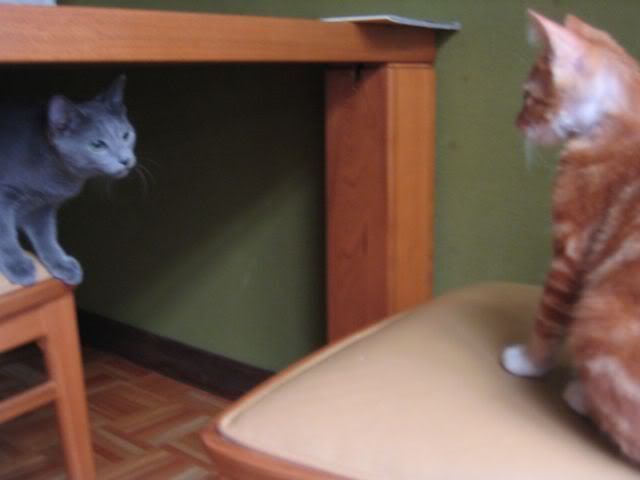 Hello little guy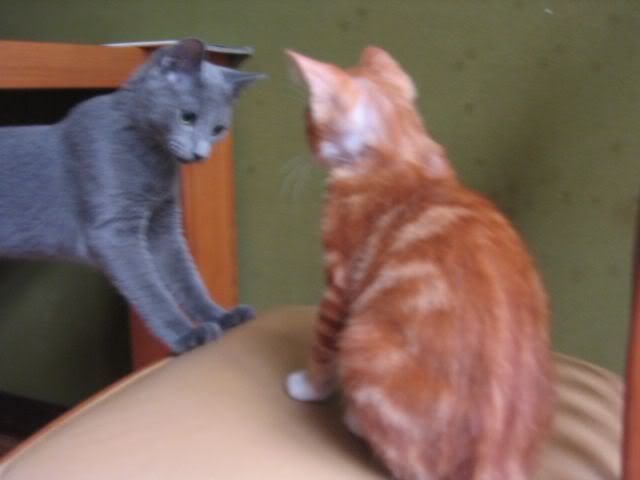 Whoa go easy little guy, I'm leaving, I'm leaving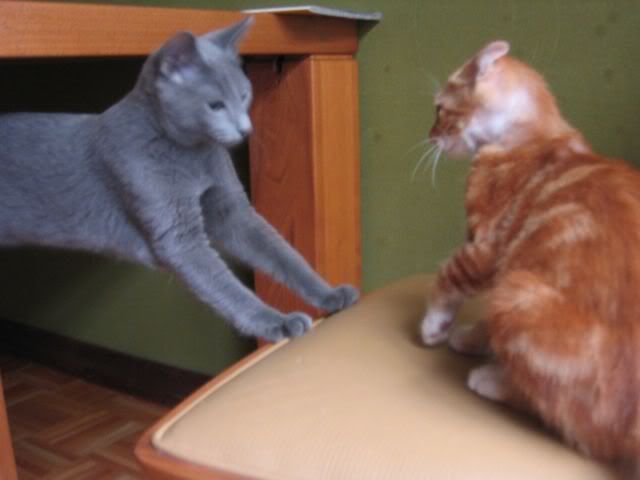 They are just so cute.