Maine coon Cat! Registered Name: Embellie Ramatvelle, Call Name: Velle, Female, 10 mo, weighs 4.7kg (yes, I need to get her to put on a bit of weight) - why is she with me? I promised her breeder/owner to show her to Grand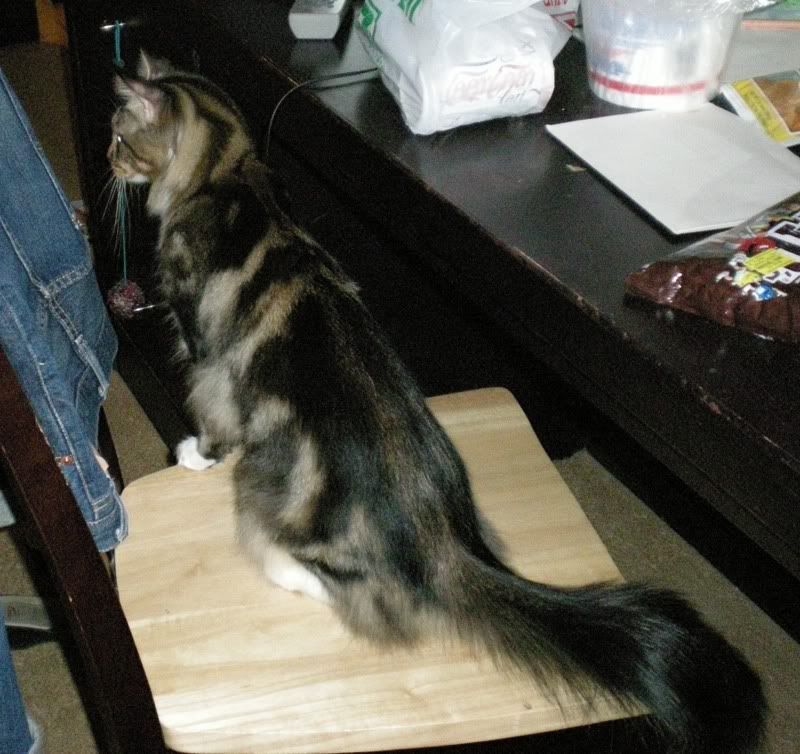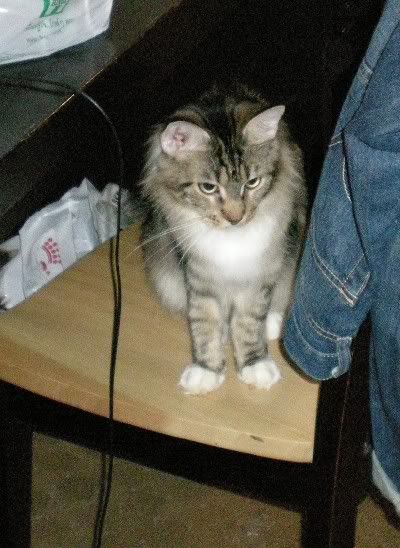 Ignore the jeans and the mess will ya! And yes, you are seeing a tub of Groomers Goop on the table. Her coat is short at the moment and I'm working on it!
I've showed her in Bangkok last weekend - she's now a Champion! 2BOB in 3 rings, BOB in 1 ring and finalled in 1 ring at 9th Best cat. First time I've ever shown a Coon and I think I did a fairly good job of grooming her!