Now this wee baby was an absolute
and delight to shower.
If you are unfamiliar with the story behind this beautiful boy, heres the link.
http://www.thecatsite.com/forums/sho...d.php?t=135608
If his pics don't melt your heart and turn you into a steamy pool of mush I don't know whats going on
Before pic, getting ready for shower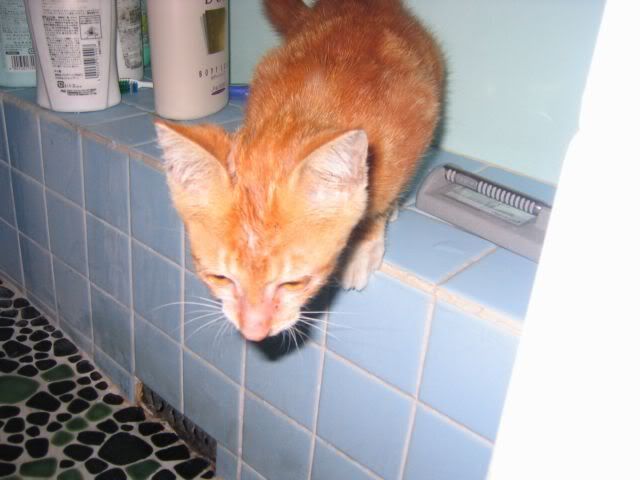 A shot of his face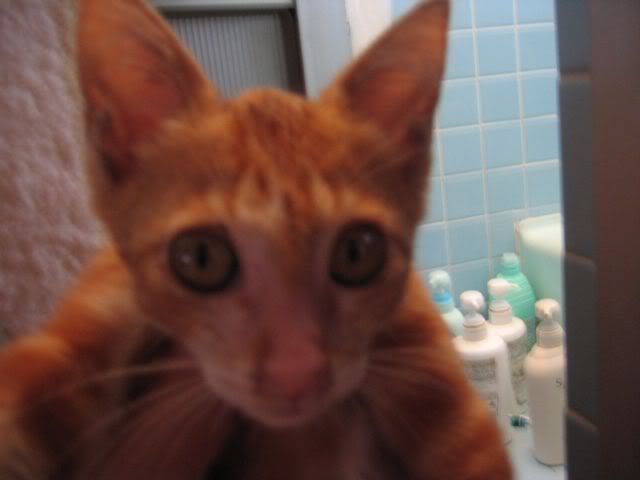 This is a head rub, so he would fall over and I could get a shot of his side colourings. He's not being hurt in any way.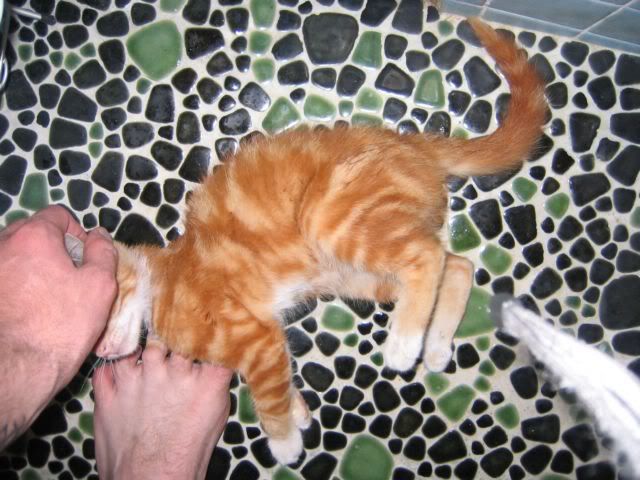 Immediately after the shower. He practically fits in the palm of my hand
After getting a bit dried, he found Neko's litter box. I hadn't shown it to him coz we were housing him in a cage, before finding out he's not contageous. He doesn't scratch a hole or cover, but it was only pee so no worries yet.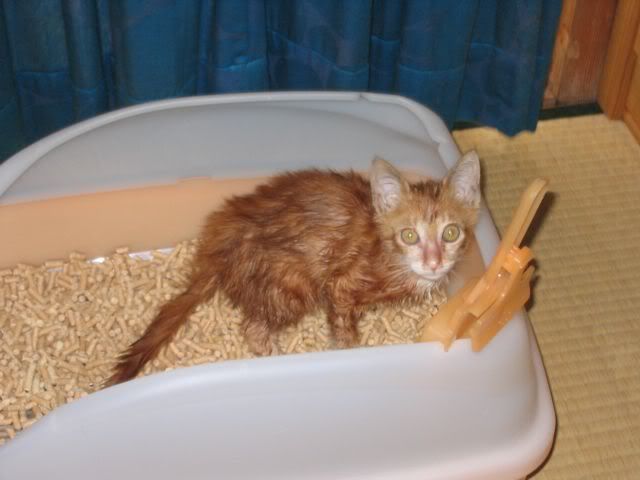 Exploration time.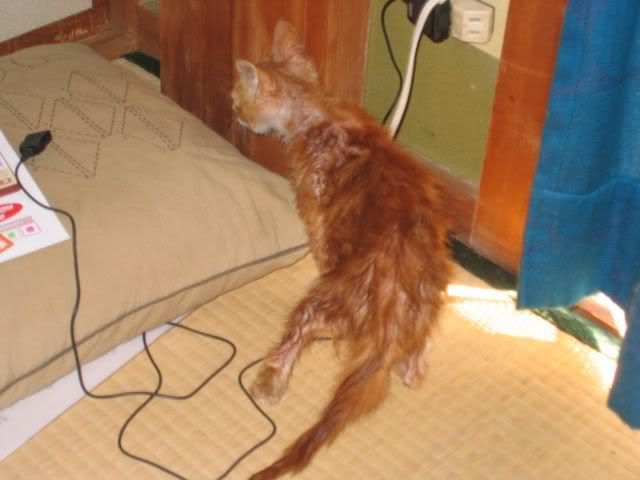 I demand an ear scratch right now
AAhhh thats better.
I've got a few name ideas, let me know what you think.
Sox or White Sox (coz his paws are white.), Mittens, (same reason), Patches, (coz of his bald patches), Worm, (coz thought he had worms or ringworm), or Nomi, (thats the Japanese word for flea since he has a few.)
Anne (Moofiecat) I've given him an ear scratch already for you