http://www.thecatsite.com/forums/sho...d.php?t=131589
Well, the babies that I took in are almost ready to go to their forever homes. I suppose they could go now, but I am having them fixed before they go and the soonest I could schedule that was August 14.
Anyway, here are some new photos that I took today. (My son hated the Charlie's Angels thing, so he renamed them all
)
This is Capt Jack. He is the only boy and is the must snuggly of them all.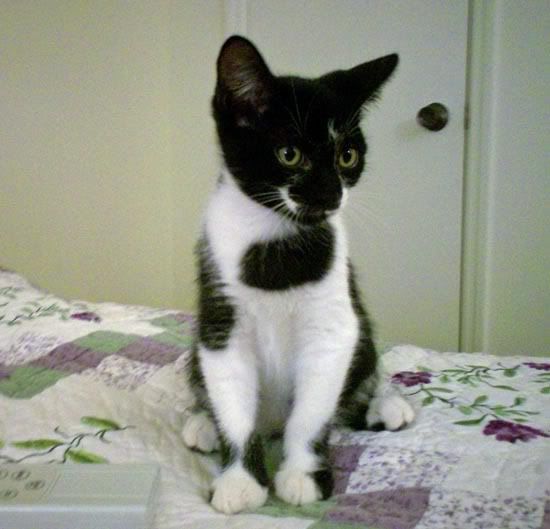 This is Elizabeth. She is so dainty and ladylike it is funny.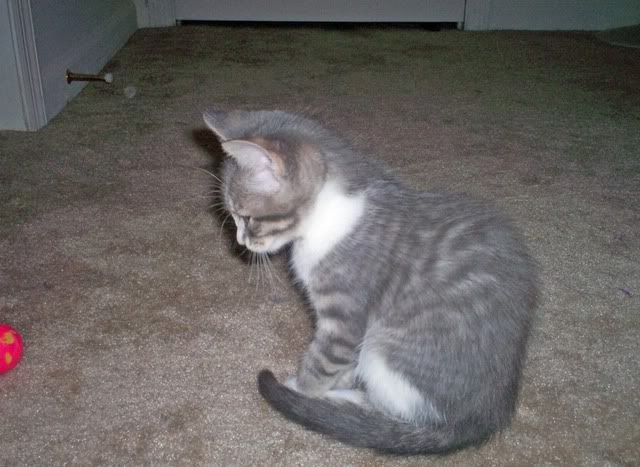 Here is Calypso. She tears around the house like it is on fire, then just lies down and crashes where ever she lands.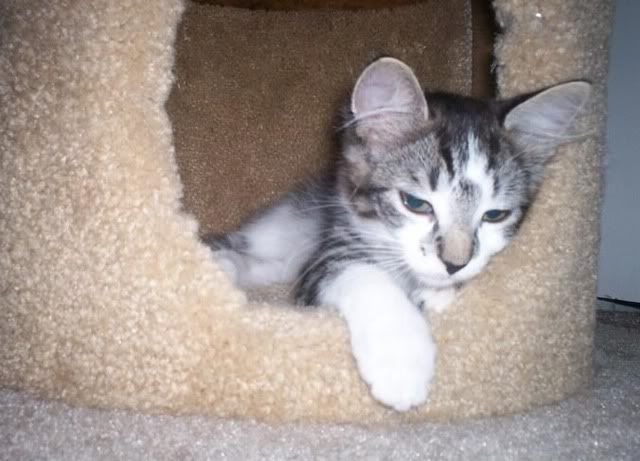 And finally, Tia. I am not sure if she is just super shy or I have done something that makes her leary of me. I hope not - I have tried to love and hug on them all equally. She will let you pet her and snuggle, but you gotta catch her first!
Here is Momma, Gracie. She is really working hard to wean them and it is sometimes funny to see the lengths that she will go to in order to prevent them from nursing!
Just one question though - where do I find the support group to cry to when they all go
? I tried not to love them - but I couldn't help it!