So Meowmy you told me to leave Lena alone and to play with my brother so Im gonna be a good boy and listen.
Sundance says Meowmy HELP ME! (hes the one looking at the camera)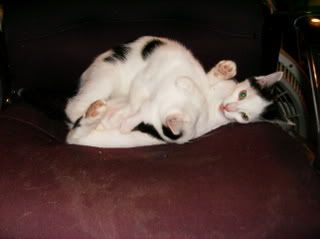 Butch= Pinned Yah!
Sundance= Not so fast bro!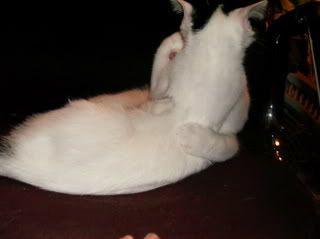 A quick hug.
Butchie= Hi Meowmy!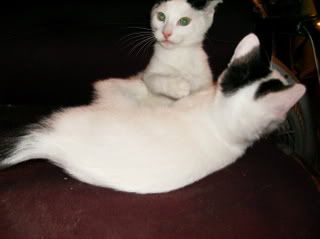 Sundance= Maybe I can run away!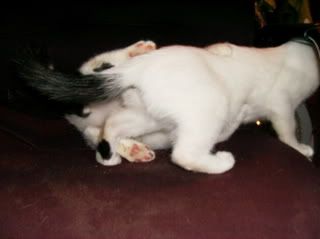 Sundance= One more tackle maybe!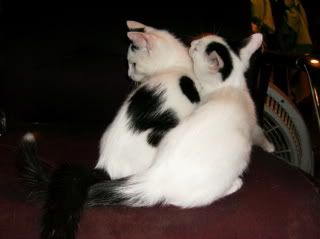 Butch= Think again Sundance you'll never win! Uh Oh Moms here!
Butch= Ahh MOOOMMMM! Do You Mind!