Selena sleeps peacefully in her cat tree. When she is disturbed by a young bouncy white boy. LOL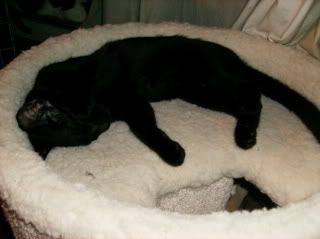 Butchie says HEY SELENA WAKE UP!
Maybe if I bite your neck.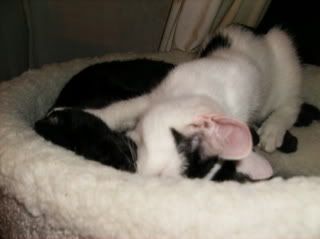 Oh Yeah Im getting some reaction! Shes gonna wake up!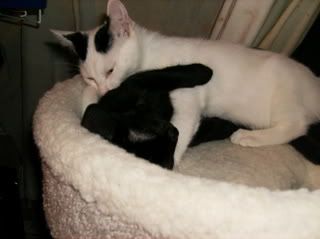 False alarm! Maybe if Im sweet and give her a bath she will wake up.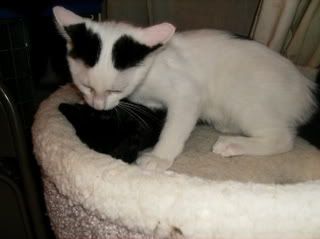 Come on Lena!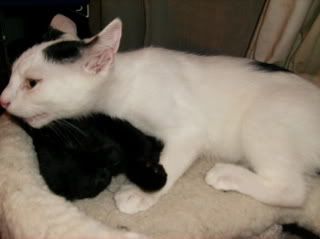 What Meowmy you say I should leave Selena in peace and play with Sundance?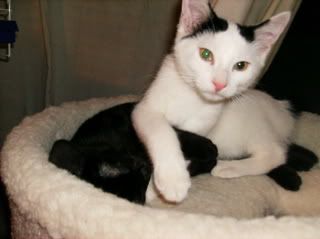 The Adventures of Butch Cassidy To Be Continued in another thread.