I've taken some new pics of Midnight...one that got away though was the other day she was lying on the floor with the sun hitting her. By the time I got my camera she had moved..**sigh** I think they like doing stuff like that!
Favorite spot is on top of Tal's crate...I put a blanket on it and she was so comfortable with a couple of blankets that I had just thrown up there I didn't have the heart to remove them...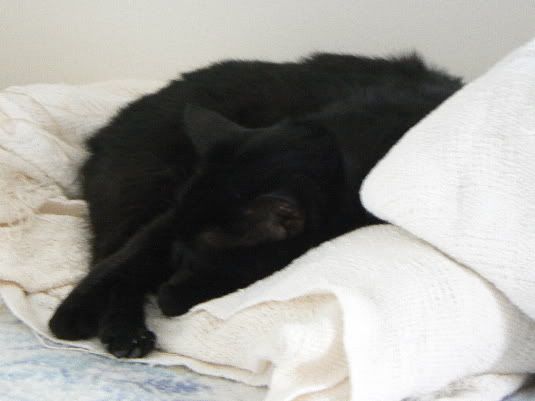 Enjoying her cat tree!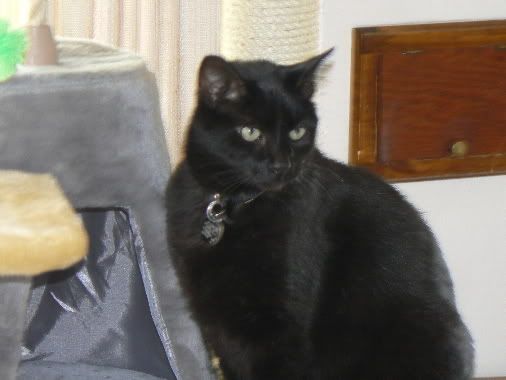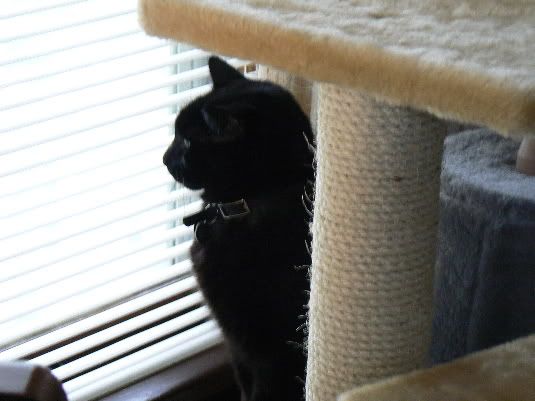 Midnight and Tal checking out the catnip..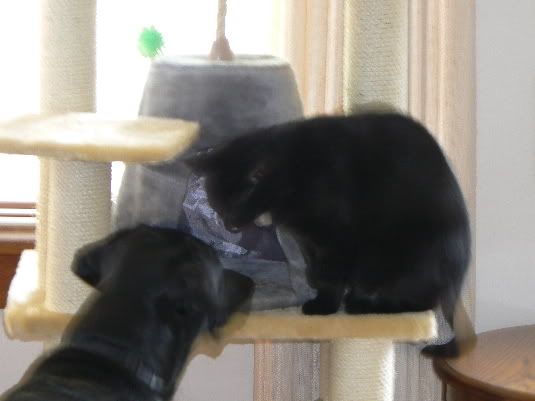 Like it on the mantle..