Ok, here are a few pics. I didn't want to take too many because Snickers was getting a little nervous (such a good mommy!)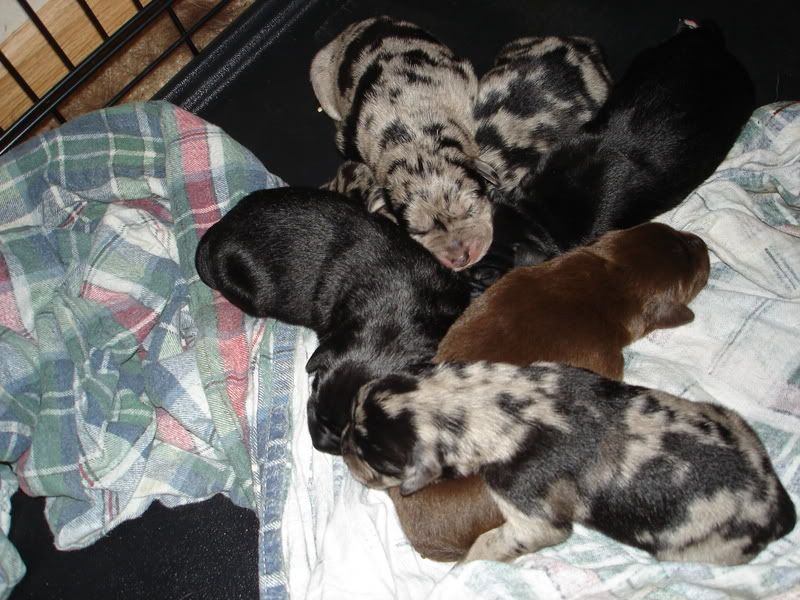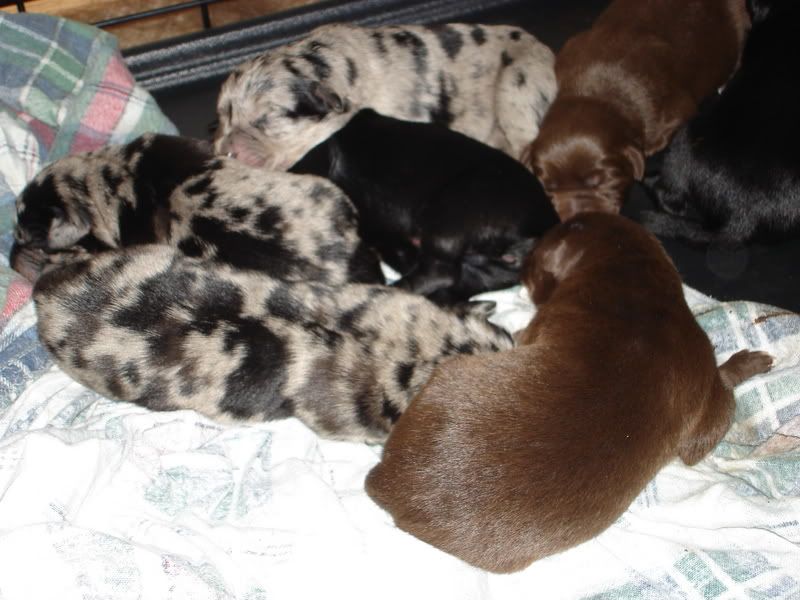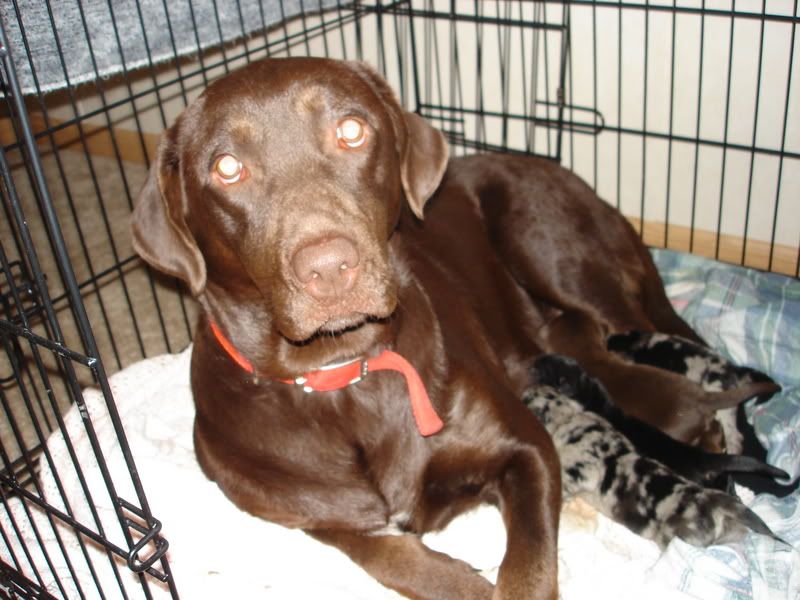 I tried to take the spotted ones out to get a good picture of them but Snickers is still very protective and doesn't let us taking them out of her crate.
We're going to build a pen in the basement for them for when the pups get older. The basement is unfinished with concrete floors, but is insulated and built into a mountain, so it stays cool down there, so they should be fine. This is mainly for when we are gone. They are going to outgrow the crate very soon. They look like they have almost doubled in size in 48 hours! At what age should they be moved? I'm guessing I should wait until they're weaned? And, don't worry, we're gone for 8 hours at work, but my MIL lives up the road and will be more than happy to come down and let the pups out to go potty 3-4 times a day.
Anyway, now that they're here, any advice would be great! Just wanted to share pics.