Just had to share the good news on Rambo's health. For those of you who don't know, Rambo was afflicted with a mysterious illness starting about a year ago (threads from that time
here
and
here
). Thanks to the advice and knowledge of the wonderful people on this thread, Rambo was tenatively diagnosed with some form of autoimmune disorder. His body overreacts to allergens and start attacking his own cells (in his case all his mucous membranes like eyes, nose, throat, esophagus and stomach). The only reason we know this is that we've ruled out everything else, and he is responding to steroid treatment.
Well....after 5 months on steroids Rambo has had
0
outbreaks and we ran his blood this week and his liver values and CBC are PERFECT!!! Rambo has gained back all of the weight he lost (and a little more!). The vet is ECSTATIC...i'm over the moon with happiness and Rambo doesn't need to be rechecked for at least a year.
Thank you all for your ongoing support, advice and good vibes. Without you we might still be struggling to solve this mystery!!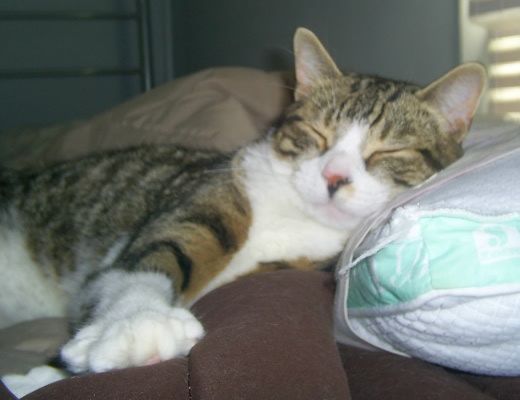 I think it's time for a bit of a happy dance!!!!