No seriously.
I was sick of the dyed color, so I wanted to go back to natural. And before you start-- yes I know I should have gone to a pro, and if you wanna loan me the money I will
.
The only way to get the old color out was by bleaching it.
I now have obscenely blonde roots and a nice dayglo orange head of hair. It is not the prettiest look ever...
So here is the damage... see how my hair is the same color as a WOOD CLOSET DOOR?!
And the white-blonde roots with the ginger-cat contrast.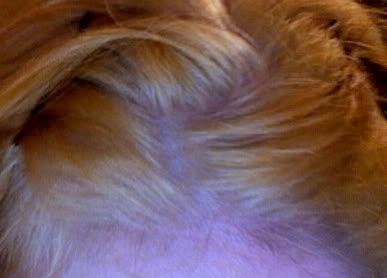 Oh and my hair is fried.
Feel free to laugh about it-- I am. I think I'm going to deal with it for now... I don't want to murder it any more than I already have.
So, what sort of Harry Potter related costume can I be with my dayglo hair?