Molly the Cowardly Lion
offline
Does this mane make me look fat??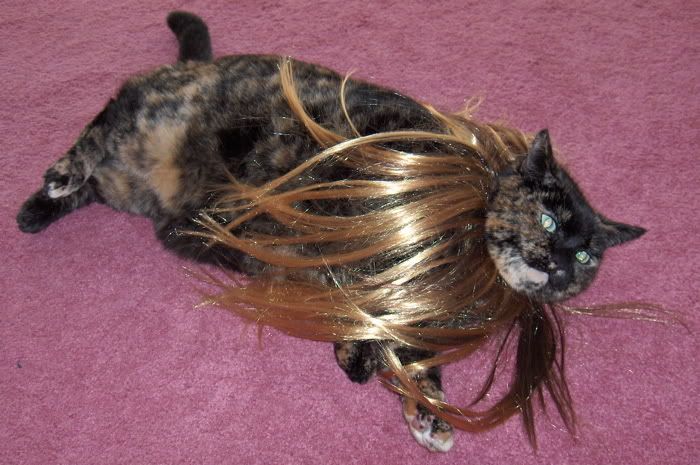 offline
916 Posts. Joined 1/2007
Location: Canada
offline
18,426 Posts. Joined 7/2006
Location: In a state of misery w/o my Bella
That is hilarious
offline
882 Posts. Joined 4/2007
Location: counting down until graduation!!
That is one P'd off looking cat!!
Wooly! Wooly!

offline
24,752 Posts. Joined 4/2005
Location: In my PJs!
That is soooo funny! I burst out laughing...earning me a grumpy look from a sleeping Moochie next to me!
Babygirl you will always be missed.

offline
17,439 Posts. Joined 6/2006
Location: Birmingham
Missing Kitty and Maisie

offline
4,233 Posts. Joined 2/2007
Location: 1066 Country
It`s not your natural colour, is it?
offline
8,012 Posts. Joined 5/2006
Kitteh Kleen-up Crew

offline
2,314 Posts. Joined 2/2007
Location: UPNY
You know once you get into those extensions, there's a lot of upkeep involved
...is this a Paris Hilton phase?
offline
15,569 Posts. Joined 7/2005
Location: Canada
Gosh you'd never know she wasn't a natural blonde!
xocats

offline
20,509 Posts. Joined 3/2005
"I am Molly the fierce lion....
hear me ROAR! "
"Meow"
Her picture is hilarious.