Since Neet is slacking and not up at the crack of dawn when I am...
Today is talk to a telemarketer day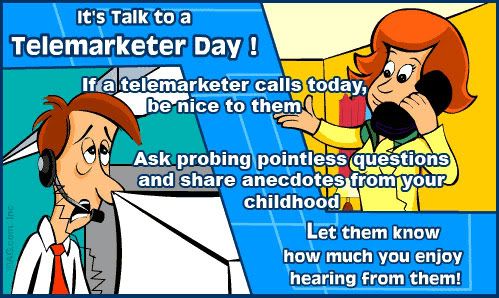 ehhh I spoke to one yesterday, so I have had my fill for the week.
It is also Jade's (emrldsky) birthday so Happy Birthday!!
I am volunteering at the shelter today and have a whole day planned, a few hours with each 'part' to see what I like best (cuddle time with the kittens at 9.30 sounds good to me so far) but will be helping with some office work too as they are building their new facility and I know many of the builders and have fundraising experience.