I've had a very eventful weekend with my kittens. They've been acting very oddly... I think someone REALLY weird has been rubbing off on them - seriously! Here's a few pictures to prove that fact....
Okay, just look at that tongue. (Peep is the owner of it.)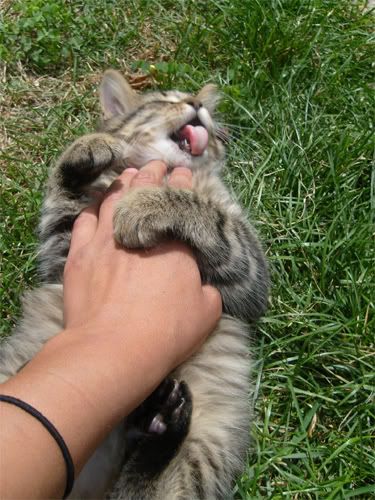 Squeak absolutely adores this spot... why not sleep in the grass or on her kitty bed? It's much softer! But no, she has a mind of her own. "No kitty beds for me, mom!"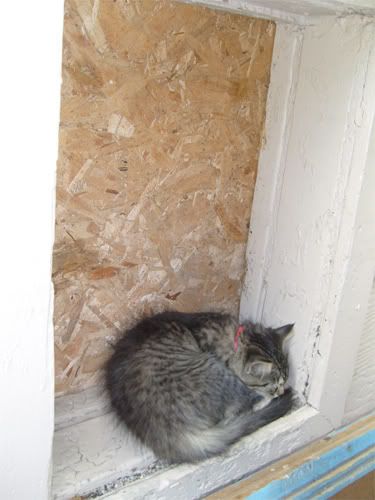 Here's Charlie acting the part of a bloodhound. He was the only kitten that wasn't scared to death of Carrots, the hamster I'm sitting. (No hamsters were harmed at any time during the making of this picture!)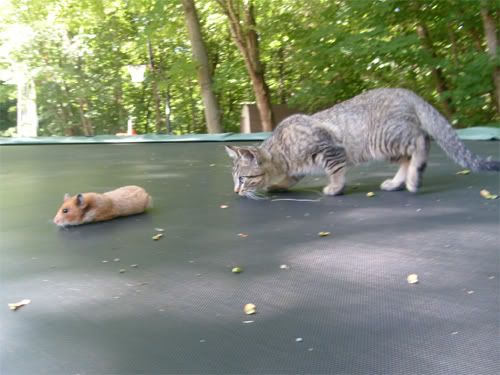 Is anyone else driven completely mad by this picture? I keep trying to rub the computer screen!! Peep has the fluffiest, softest kitten-tummy I've ever seen!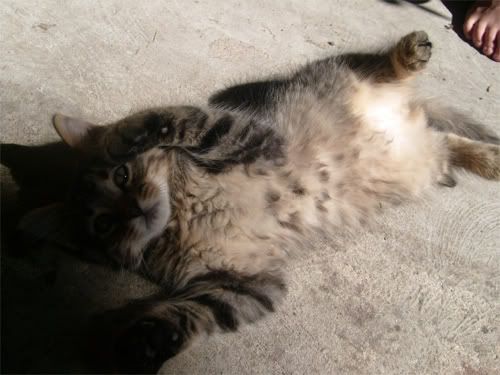 These are just brief moments... these pictures don't even catch the whole of the kitten circus running 24/7 at our house. (Those of you that own/have owned kittens know what I'm talking about, I'm sure!) The essence of it is so hard to catch in a picture, but I try my best...