oh my gosh, can anyone offer some insight:
I knew when I read about RBs that they could teach themselves to open doors......I figured, sure whatever, not for every cat....
Well, Stoli has taught himself to open every, I mean EVERY cabinet door. We've tried regular tape. Electrical tape, multiple PIECES of electrical tape. The child locks on the inside, magnets holding the doors closed, AND chairs against the doors.
He can open anything. And when he slides the OAK chairs away - he opens the cabinets just a little then
BANGS
the dang door until someone comes and gets him. I can't think of ANYTHING else to keep him out of my cabinets. He only does it to get attention - and believe me he gets PLENTY. Ask anyone, he's my baby and I pay a lot of attention to him.
Here's my kitchen........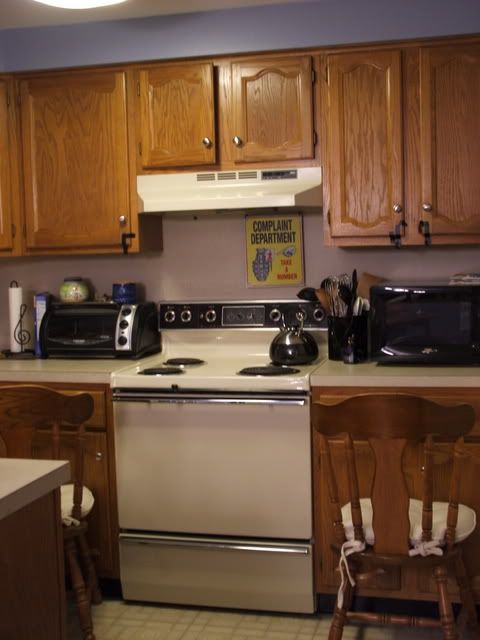 notice the tape AND the chairs. i have to do this every night or i'll get no sleep.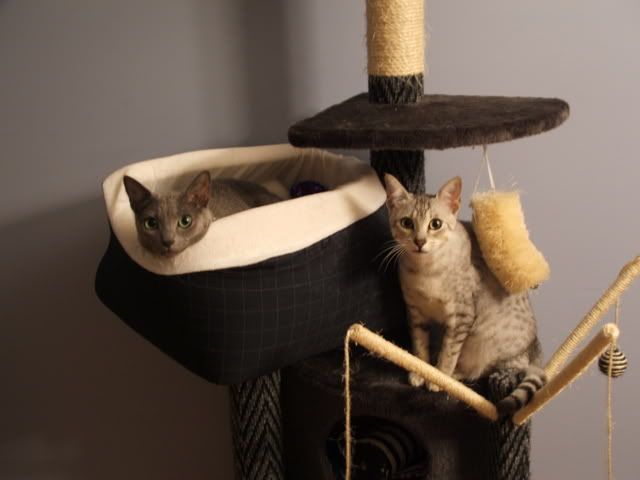 and here they are, acting all innocent before i go to bed.