Magnum is 7 month old and is built like a Tank! He is just a little over 9 pounds now.
He is just the sweetest boy, loves to cuddle and talks Oh man does he talk. Here are a few recent pictures.
This out in the cat enclosure. All of my cats love it out here in the summer.
In the winter no one wants out there.
These next few shots are showcasing his gorgeous golden eyes and his manly profile!!
Ok... This one isn't just Magnum but Takoda too. I just love this shot of Takoda curled up on Magnum's belly!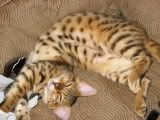 Magnum and Takoda try to find the absolute highest spot in the house.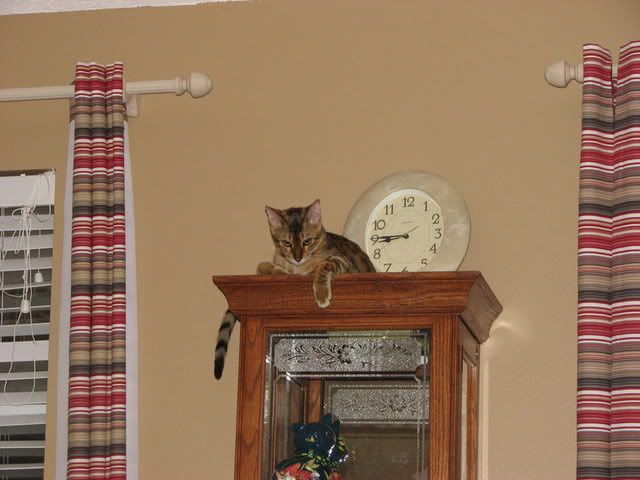 I was trying to catch him hunkered down waiting to pounce on Tails as he ran by.