At least not around a bunch of catnip addicts.
I went shopping this morning and bought the Brats some more catnip and a new mousie... I didn't put it up right away because I was bringing in more bags...
This is our battle over who should have the catnip.... them or me.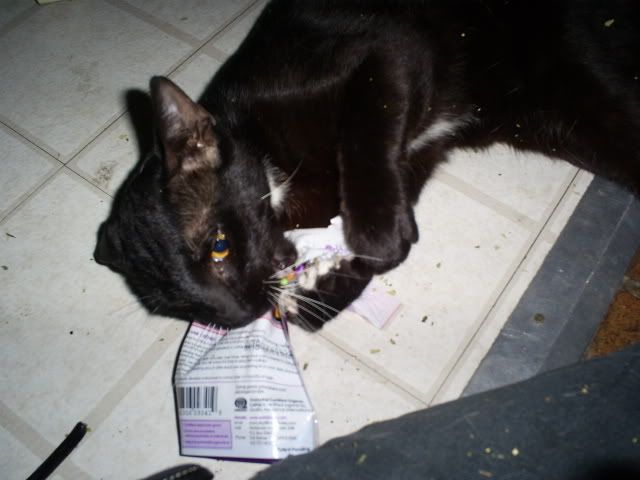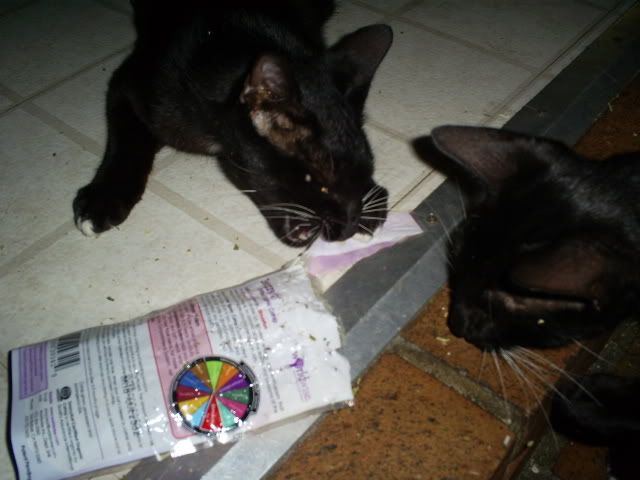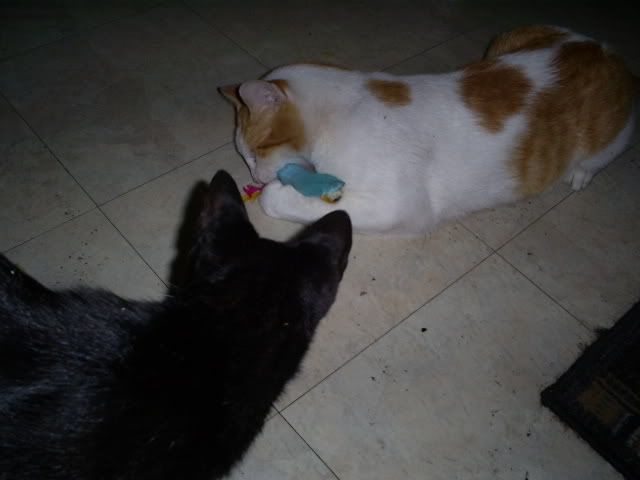 And the wound I received from my effort