I know finally.... I finally got a minute to post the pics of Louie opening his cat enclosure from his wonderful Aunt Betsy (Gingersmom).... It still hasn't made it outside yet...
they have too much fun on it inside for now.
What's dis?! A box, for ME????
hmmmm. this smells like another man??? an orange furry one.....
LuckyGirl, get outta my tunnel, Meowmy said it wuz fer ME!
I'm not in it....
hey? watts dis?!?!?!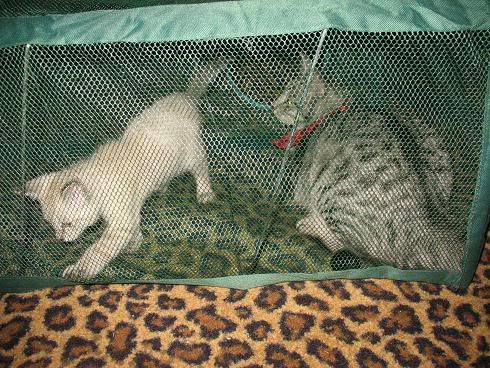 OH, OH, a box!!! A BOX!!!!
hmmm, this certainly tastes like the handsome Ferris....