Here ya go Eileen.....more of my sweetheart Tiggy.......
He wants his morning hug!
That face is just so smoochable!!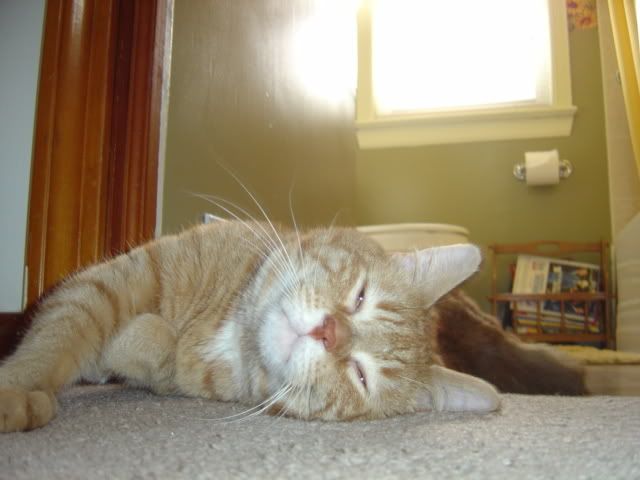 Reading the Sunday paper takes it all out of you!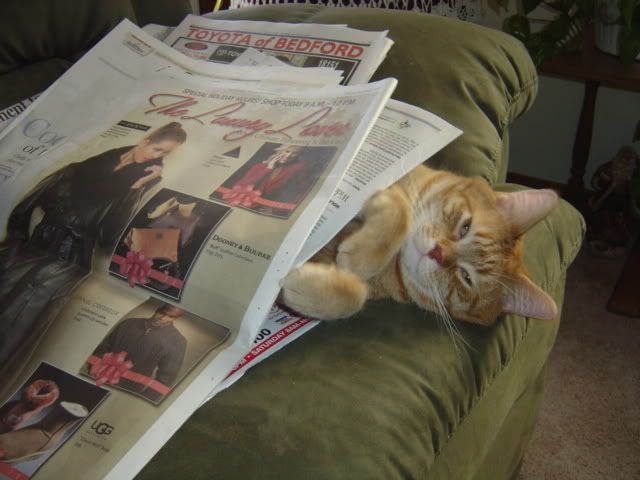 He still hasn't figured out what this is...have you?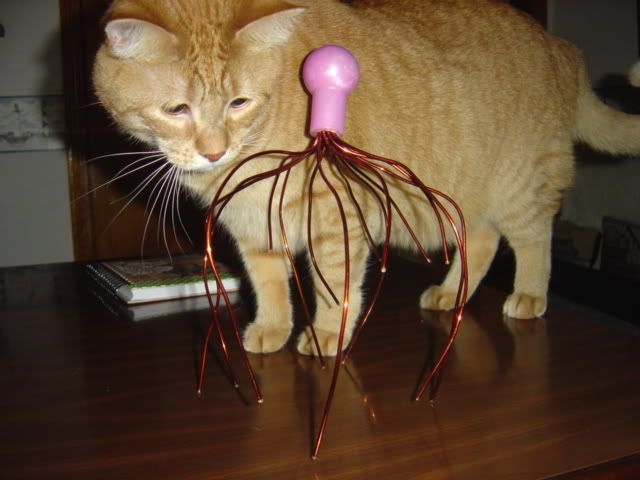 Love my momma's shoes.....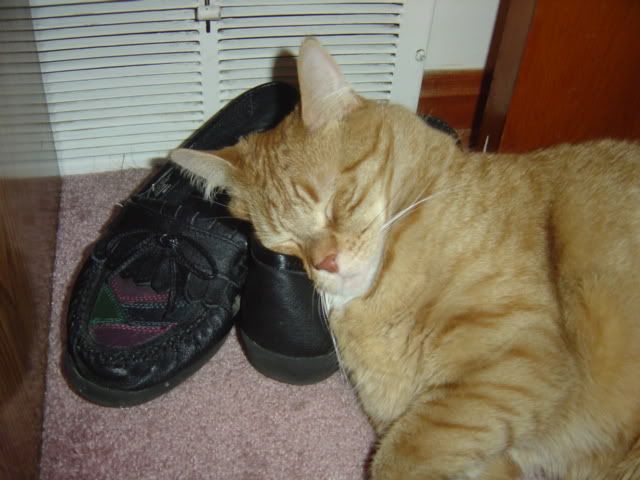 I love to snuggle in my momma's housecoat....