My Baby Isis!!!
offline
49 Posts. Joined 7/2007
Location: Texas
Here she is my babygirl....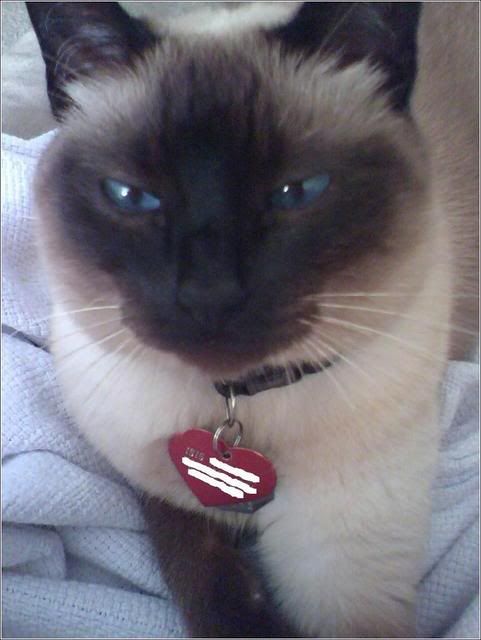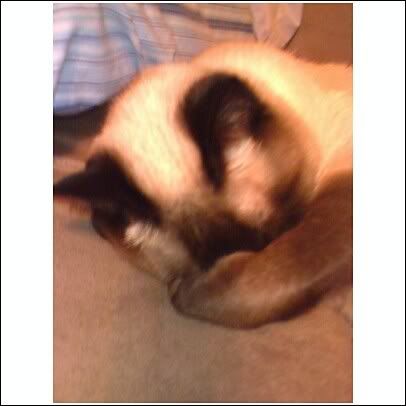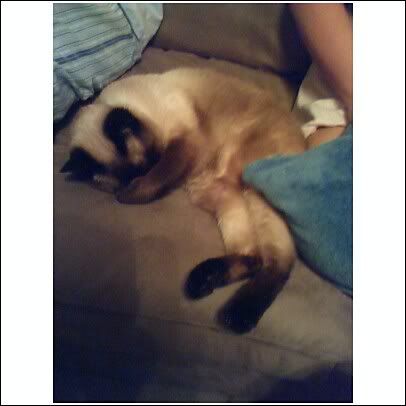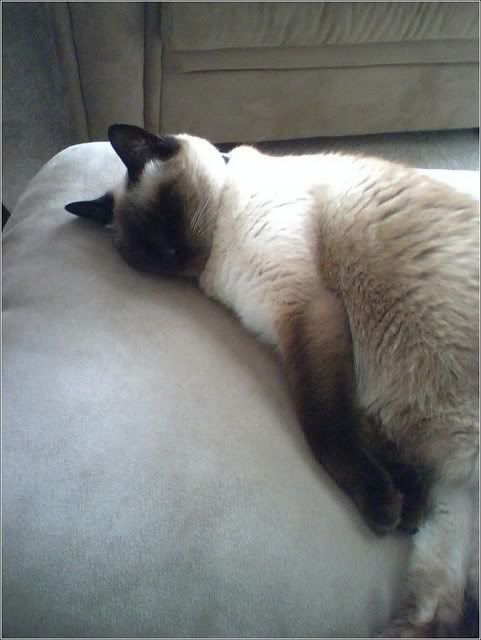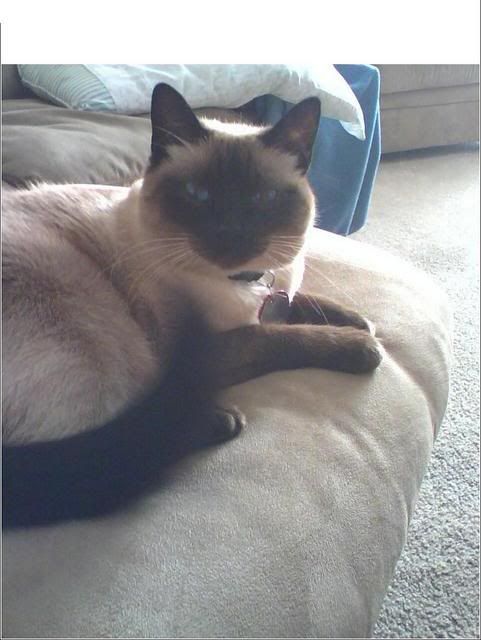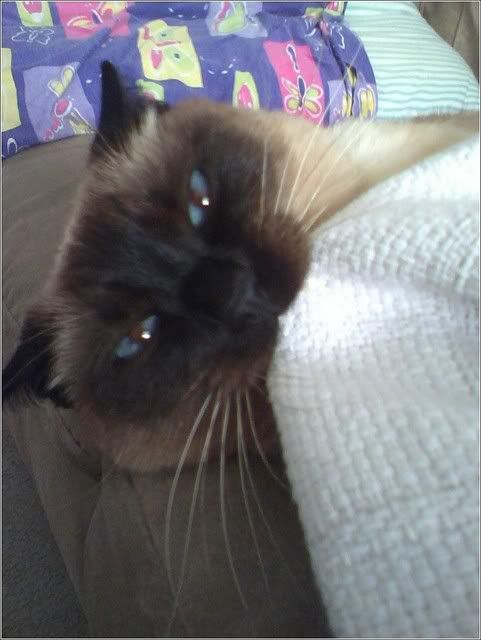 Just loving the kits

offline
3,962 Posts. Joined 2/2007
Location: Portland, Oregon
Awww she is beautiful! Is she siamese? She looks just like Seb looked a few years ago
offline
649 Posts. Joined 6/2007
Location: Look behind you
Man, shes beautiful. I love those eyes
House Elf

offline
4,158 Posts. Joined 10/2005
Beautiful blue eyes
The (tin) can opener

offline
59,414 Posts. Joined 2/2003
Location: Mo(w)gli Monster's Lair
She's beautiful. I love that last shot of her with the blanket in her mouth.
Susie & Bailey/Emily, one happy family!

offline
21,674 Posts. Joined 5/2004
Location: Ohio
Iris is strikingly gorgeous!!!!!!!
offline
18,426 Posts. Joined 7/2006
Location: In a state of misery w/o my Bella
She is beautiful
Quote:
Originally Posted by
Bonnie1965
Awww she is beautiful! Is she siamese? She looks just like Seb looked a few years ago
Yes ma'am she is. She is a Chocolate Point Siamese. In 2001 on Thanksgiving, after turkey dinner we were all sitting around and just for the heck of it I went to the classified pet section and saw an ad that said, "Siamese rescued. For sale $25." I called the lady and she still had her. My mom drove me over to get her. (it was far) The lady had a really big, nice house. My mom kept telling me, "She's probably gonna be a mutt, not a real Siamese." The lady brought her from downstairs and we fell IN LOVE.
She was still a semi-kitten. She was sooo white and had the bluest eyes. We brought her home and a few days later she went in heat. She was my first cat since living on my own. (well I mean out of my parents house. It was me and hubby's 1st place) and I didn't know what was wrong with her. Called my mom and she informed me. lol..
We lived in apts. and weren't suppose to have a cat... so when my mom told me what was wrong with her, she came over and took me to go get her spayed. And she's been my only babygirl since. I have no other animals. (want to get another kitty some time soon) I love her soo much. Like my own child. She is my shadow and follows me EVERYWHERE. I am always tripping over her. She talks and it's so cute. She likes to lick a lot. Like your fingers, arms, feet, legs. And she sleeps with me EVERY NIGHT pressed right up against my side streched out. I woke up this morning from sleeping on my tummy and she was laying on the back of my legs!!!! I was like, "Wth is holding me down." LOL!!!
Thanks so much to you all for your kind words about my baby. A rose for you all.
I'm watching you ! !

offline
7,602 Posts. Joined 5/2006
Location: Brits Abroad - In Spain
oh my what a sweetheart that one is for sure
please give her some special tummy rubs from us
Missing you, Mom

offline
11,004 Posts. Joined 4/2005
Location: Golden, Colorado
What a sweetie! Does she talk a lot, too?
And it's so weird but I have noticed when I sneeze she talks. I say she is telling me, "Bless you mommy." lol..
Here'a a few more pics of her.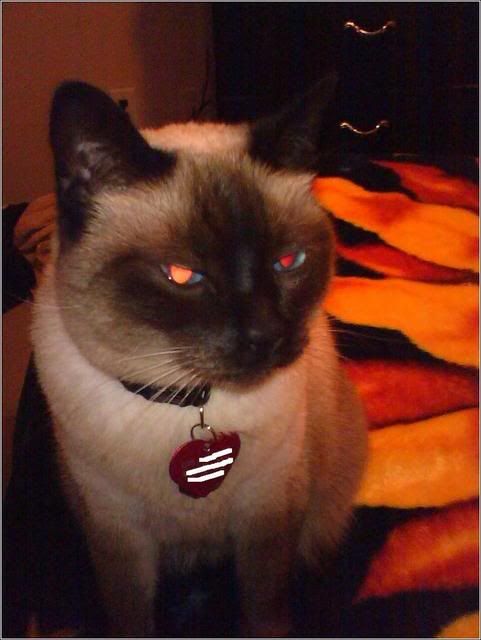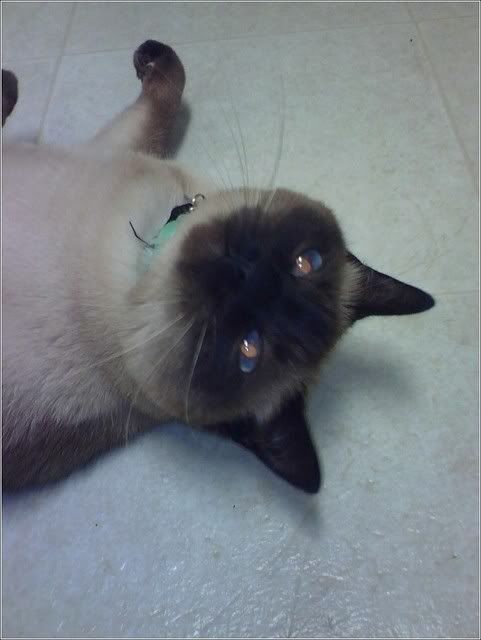 Quote:
Originally Posted by
Bonnie1965
Awww she is beautiful! Is she siamese? She looks just like Seb looked a few years ago
Your little man is soo beautiful! Let me tell you....
When I was 14/15 my mom got a baby Siamese seal point (male) and she let me have him since my little sister had a orange tabby (Sunny). I named him..... Sebastian from my sister's Little Mermaid book. A couple years later he became really close to my mother and became "her" cat. He became mean to every one else. Wouldn't let anyone pet him except my mom. My mom and dad split in 2001 and she took Sebby with her (of course). She moved out into the "country" and in like a month one day he disappeared. My mom's world was CRUSHED. She has mourned him ever since. I've been wanting to get her a new Siamese (she has 2 Domestic rescue kitties). The other day I was talking to her and she told me she thinks she's ready for another Seal point Siamese and has been looking. I am trying to find one before she does and surprise her, but no luck so far.