Foster kittens have really started to "come in their own" with personality as they've become healthier and older.
Not the best pic of me, but I did work a 12 hours day! Left to right, Walter, Alli, Shooter, and Houdini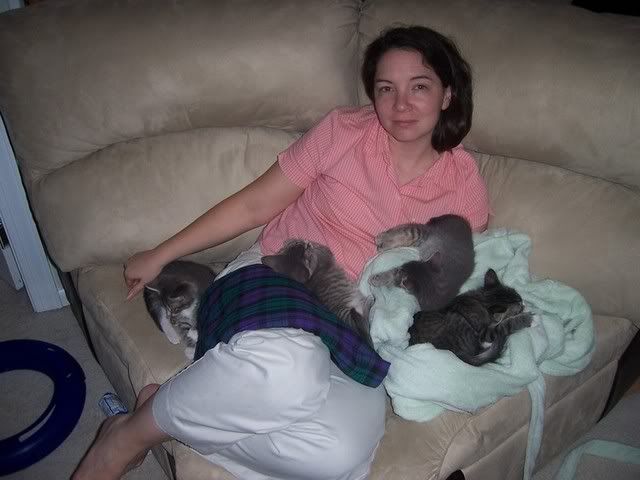 Once again, my niece has a way with the kittens! I think they know she has a gentle spirit!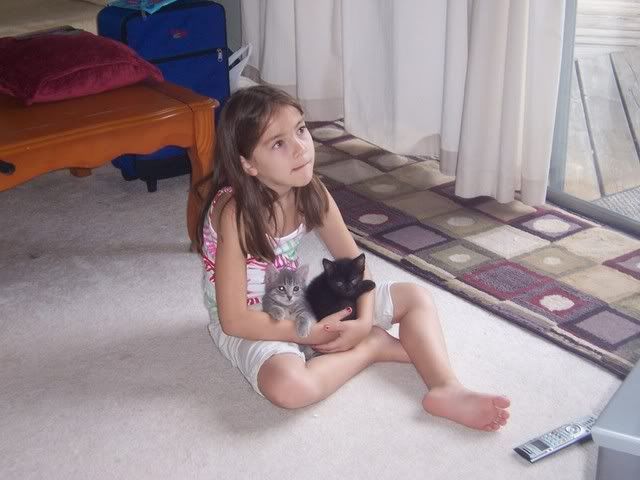 I believe we can fit one more kitten in here!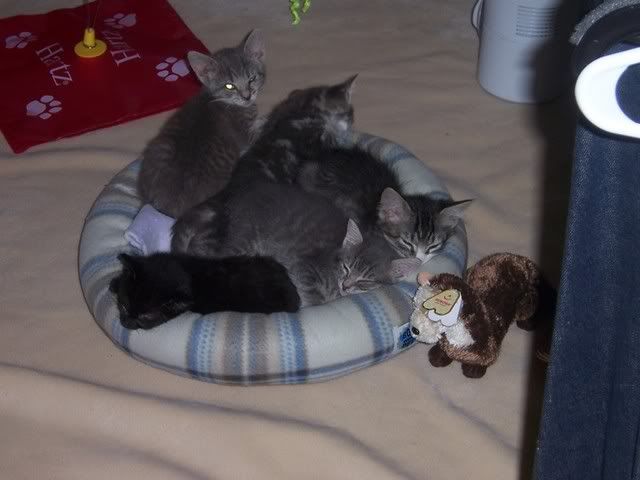 "I'm ready, where are we going?"