I have a few fun pictures of Rosie to play with. Here is the first -
A not so well cut out .gif version
Take this picture of Rosie and Photoshop her into different situations.
Forum Rules about copyrights still apply. If you didn't take the picture or get it from a Royalty-free stock photo website, don't use it.
Anything posted which uses a photo that is an obvious copyright will be deleted and replaced with this: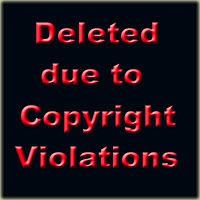 Don't waste your time with a copyright photo as others will not get to see your work.
Here are a few stock photo websites:
http://www.sxc.hu/
http://www.freephotos.com/
http://www.freemediagoo.com/
http://www.creatingonline.com/stock_photos/
http://davidniblack.com/imagebase/
http://www.burningwell.org/gallery2/main.php
http://www.artfavor.com/
http://www.freephotosbank.com/
http://www.unprofound.com/
http://stockcache.com/gallery/
http://www.piotrpix.com/free-image-gallery
http://www.pdphoto.org/
http://gimp-savvy.com/PHOTO-ARCHIVE/