So we're really slow at work today (thankfully I'm out at noon) and I decided I should introduce myself and my kitties.
I'm 22, and live in New Hampshire with my boyfriend of almost 3 years. We have two beautiful kitties, Kairi (kie-ree) and Namine (just say nominate without the "te") They were named after 2 characters in Kingdoms Hearts, a video game my boyfriend loves. He got Kairi from a pet store in Maine when she was a few months old. He felt bad for her because she was alone in a cage near barking dogs and she looked scared. When we moved to New Hampshire, we adopted Namine from the local SPCA. They love to play with each other and get along great.
Here are some pics, I tried resizing them, but it wouldnt work. Sorry!
Namine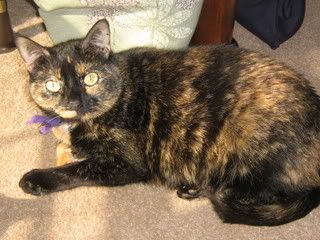 Kairi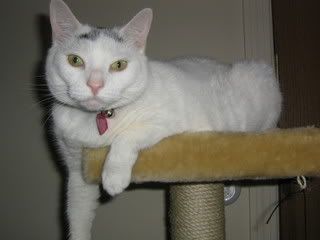 Kairi sleeping in her carrier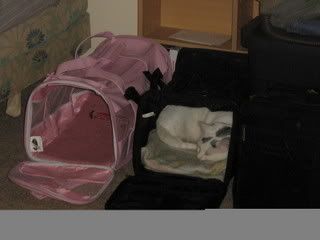 Namine playing on the cat tree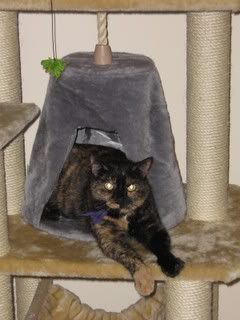 Sleeping together on the bed