My sort-of Introductory thread.. with other pictures:
http://www.thecatsite.com/forums/sho...d.php?t=132827
I hope you guys don't mind being flooded with pictures.
I took the best out of 60 from my photoshoot this morning.
~
Tom and Chili don't like eachother.. or so they told me.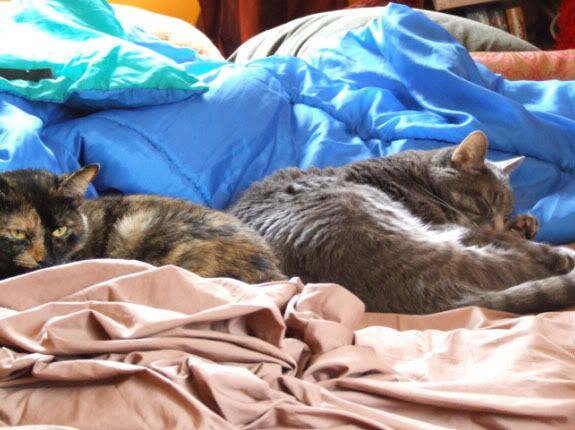 Suuuuure.
Don't you just want to bundle her up in one hand and cuddle her? I ended up putting down the camera and snuggling for a few minutes after she looked like this...
and this..
And Tom saw me cuddling Chil...
So we played peek-a-boo!
Isn't he a cutie?