Three crazy cats actually playing together! (Sophie wasn't growling, so she got to stay on the table!)

Please leave me alone, I am reading Mcats book of Cat-House Sonnets!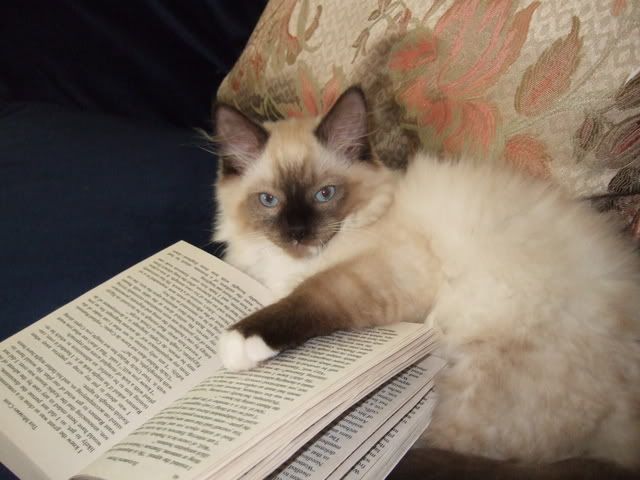 Now, don't I look like a really big boy? And look close - I am getting a Fu Manchu white streak on my chin! Cool, huh?
I get very tired after I am cute for Meowmy all day!