That's what DH and I turned ourselves into yesterday!
It was mostly DH's idea; to combine our studys into 1 because I always use his computer since it's more comfortable in here...
Well it took at least 5 hours and now my old desk is wobbly from being taken apart to move it! Plus I'm still not done moving my things (aka clutter DH says) in here so it's pretty bad! Either way, I'm NOT moving my desk back in the other room (which is mostly storage anyway). Took up most of our holiday yesterday!
Here are a few pics just to prove how tight the fit in here is!
Exhibit A: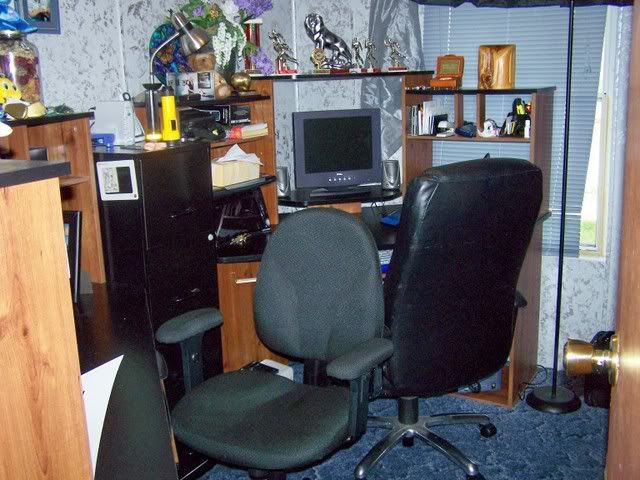 Exhibit B:
Exhibit C:
Mooch fully approves of the changes as you can see! After I took the pics I pulled up the shade and she's content looking out the window! Noodles is laying on the shelf directly under where Mooch is also looking out the window! DH took the back off that side just for them!