Here are some new ones of Skye Skye. Shes doing so awesome. Shes no longer a skeleton. She looks like a normal cat. A little thin but a normal cat.
Sleeping
Sleeping again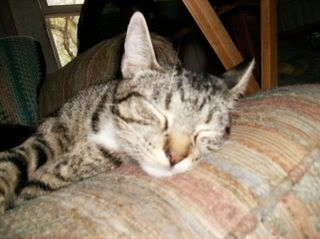 And um again ( you can probably see a pattern here)
Nursing Kittens! This was taken 2 days ago. She doesnt have milk and seems to enjoy the nursing time.
She just washes and talks to them the whole time.