I have introduced Waldo and his sister on another thread. But, for refresher, he's a 6.5 wk old kitten I took in (along with his sister) from a feral mom. They are so cuddly you'd never know they had no human companionship from birth til about 5 wks old.
So first, here's Waldo loooooovin' some pettin':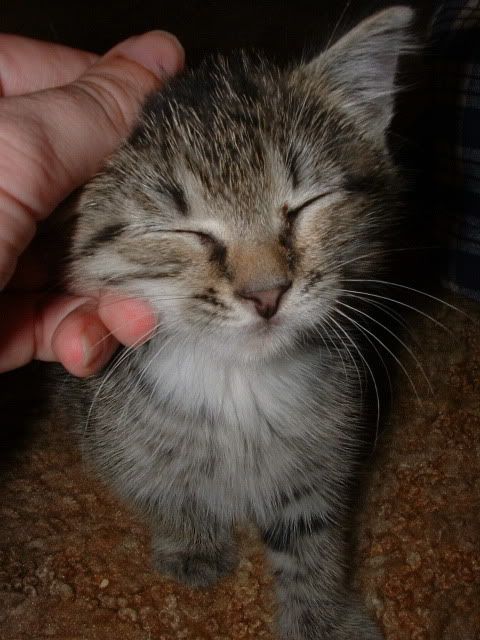 And here are the "odd couple" pics:
Can you say "NO prey drive"?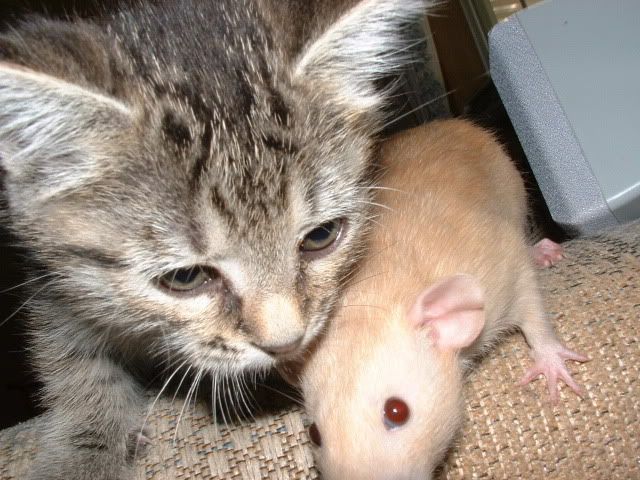 Schmoopsie is a young female dumbo rat. I absolutely love her, and she is the one of my 4 girls that I trusted to be "cool" enough with Waldo to introduce them. Hopefully at this young age, if we end up keeping Waldo, he will be used to them and not see them as prey, like my current tortie girl, Bird, does.
Of course, they'd never be unsupervised. I'm very experienced in keeping prey and predatory animals together, but seperately.
A couple of Schmoo seperate:
And the two new friends hangin' out with their boy:
(does this make him a "catman" or a "ratman"??
)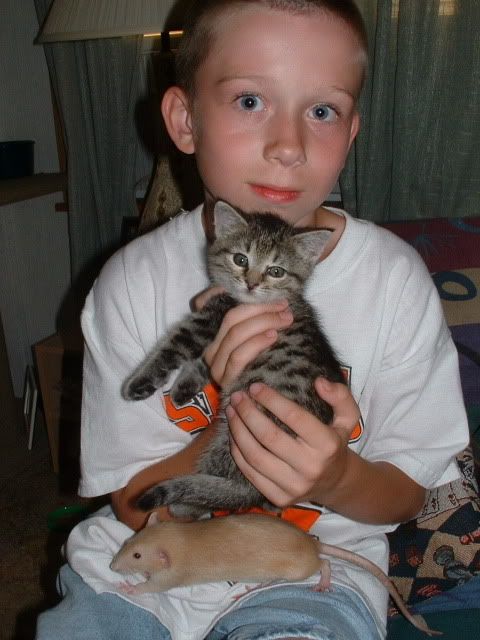 Anyone else have "odd couple" pics???