I went to the pet shop to get the cats food this morning and saw what I thought would be a great toy. I couldn`t wait to see if they liked it but I really got it for Maisie as Kitty doesn`t like cat toys
Maisie was happy to pose with it in the box...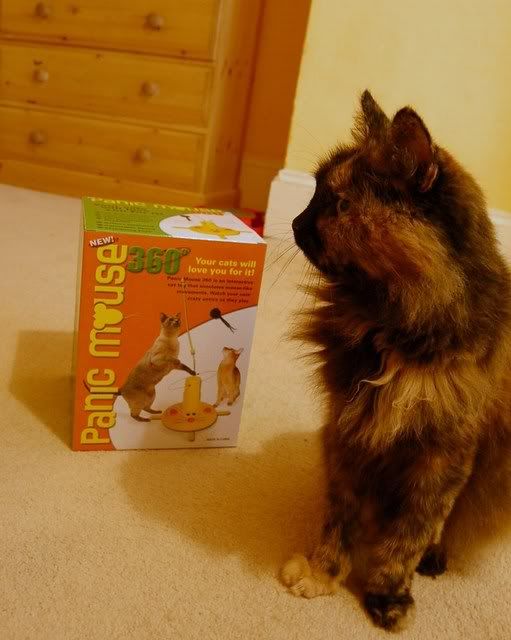 Then I unpacked it and set it up. Spent a while trying to find some batteries and then had the grand switch-on!
...A-hem...
Yes, well, maybe Kitty would have a play with it...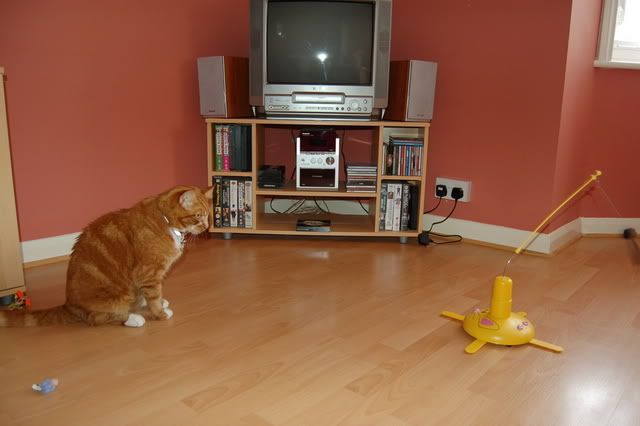 That`s it! Never again!