I came home from Arizona theother day expecting to see my darling, tiny kttens... but boy, was I shocked! They had all grown into manly men/lovely ladies. Huge shocker there. It seemed like they weren't mine any more but someone elses and my precious munchkins had been abducted!
But they are little beauties still.
Lily acting like the lovely lioness she is
Charlie attacking my camera strap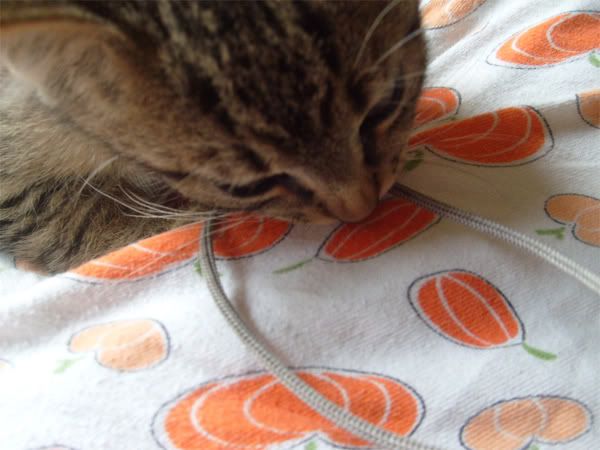 Peep looking like he needed a good tummy rub...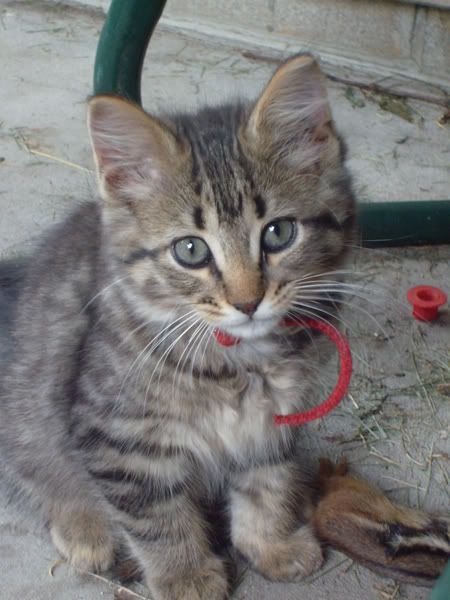 ...then very content after he got one. ("I'm king - no one dares to disturb me!")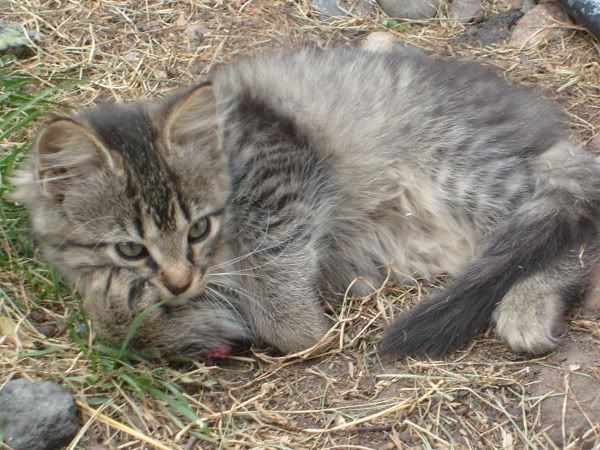 Squeak napping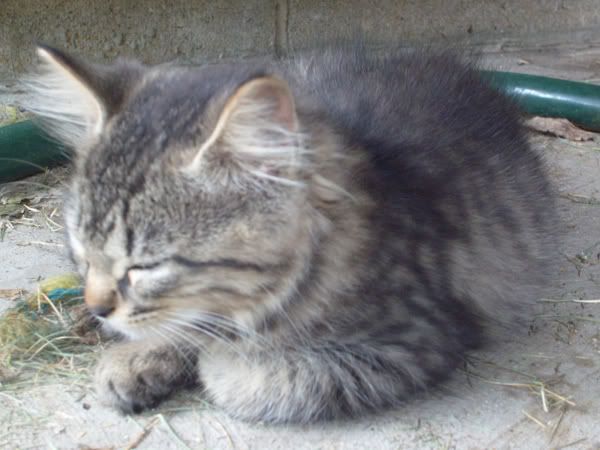 Peep relaxing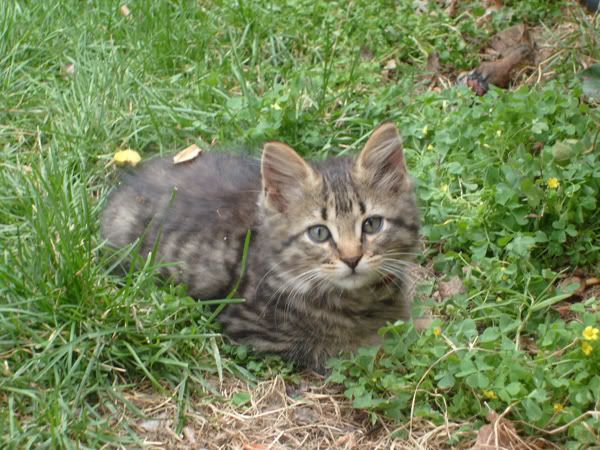 Tucker looking high and mighty...
...also infinitely interested in the camera lens! ("Look, mom! The eye is staring at me!)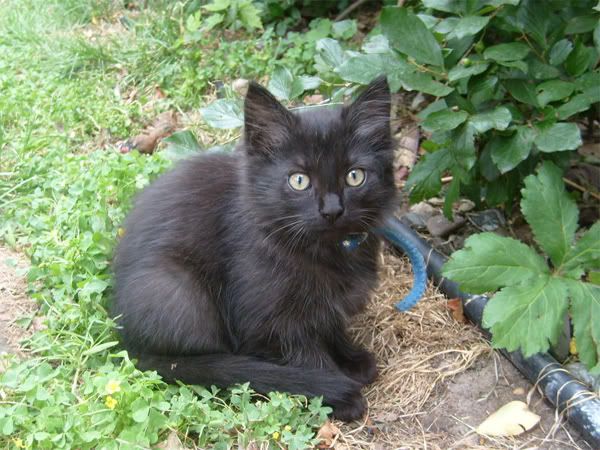 Twix takin' a bath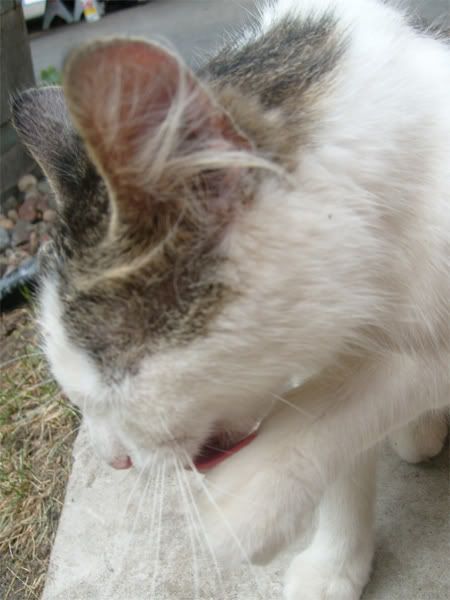 Skinny from the kits still nursing