My box!
offline
2,244 Posts. Joined 1/2006
Location: philadelphia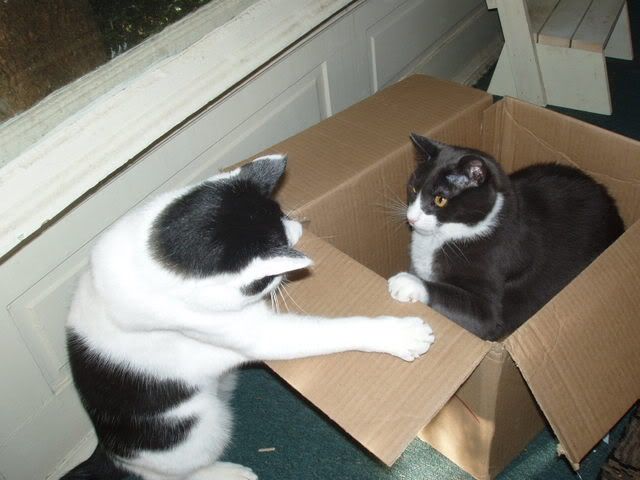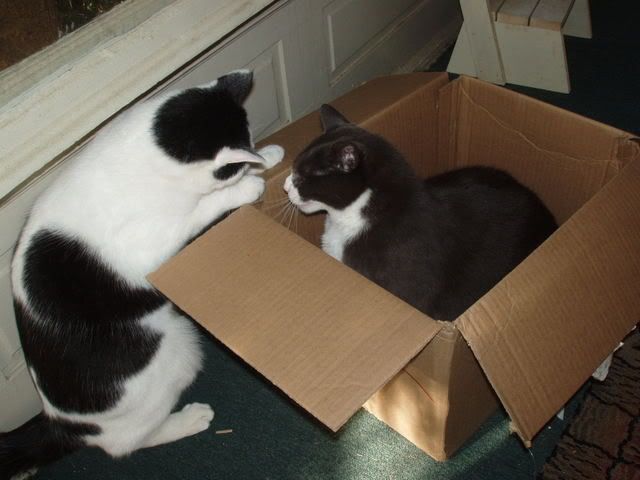 Don't even try it!
offline
18,426 Posts. Joined 7/2006
Location: In a state of misery w/o my Bella
UH OH Fight
Missing Kitty and Maisie

offline
4,233 Posts. Joined 2/2007
Location: 1066 Country
Oh dear! Nothing like a nice comfy box to start a squabble!
Susie & Bailey/Emily, one happy family!

offline
21,674 Posts. Joined 5/2004
Location: Ohio
Great pics! What is it with kitties and boxes???????
offline
2,313 Posts. Joined 5/2006
Location: North Carolina, U.S.
I LOVE watching kittys play in boxes <3