Brush? NOOOOO!
offline
2,244 Posts. Joined 1/2006
Location: philadelphia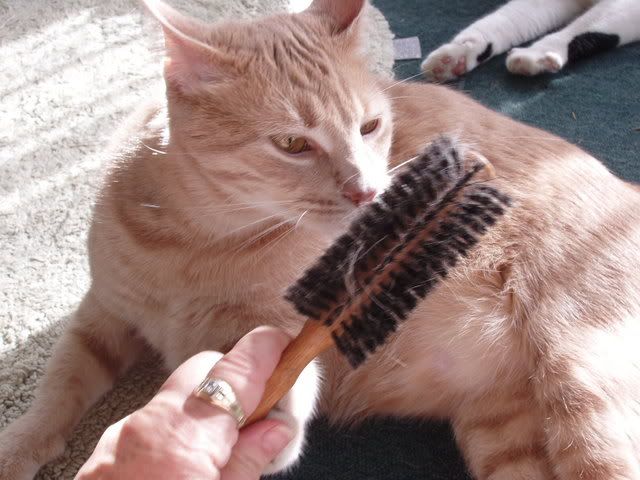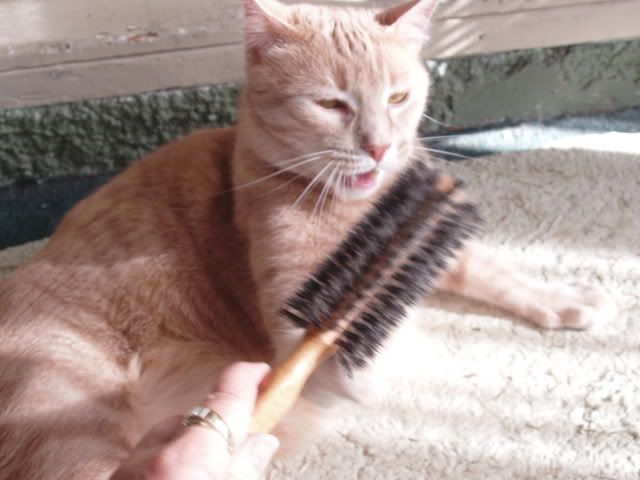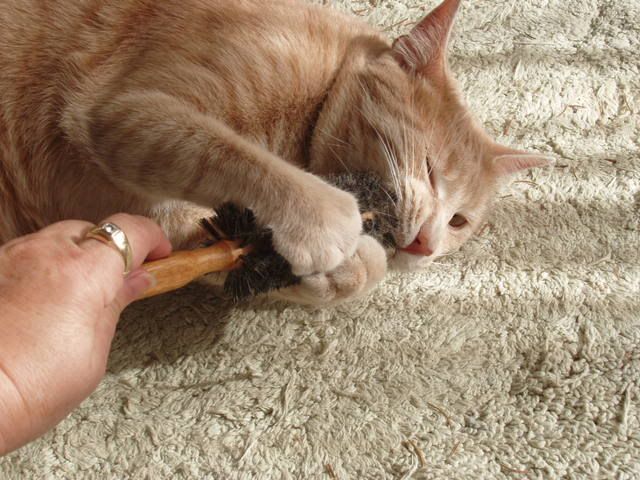 :
Fang hates being brushed.
offline
18,426 Posts. Joined 7/2006
Location: In a state of misery w/o my Bella
Fang
Get that mean brush!
Everything belongs to the Cats!

offline
6,784 Posts. Joined 1/2004
Location: Emerald Coast of Florida
I have a few that feel that way too Fang!
I'm watching you ! !

offline
7,602 Posts. Joined 5/2006
Location: Brits Abroad - In Spain
no brushing today mom
My Dinos much the same and he's having a terrible molt at the moment
Missing Kitty and Maisie

offline
4,233 Posts. Joined 2/2007
Location: 1066 Country
I love that second picture! Looks like he`s singing into his hair brush
Wooly! Wooly!

offline
24,022 Posts. Joined 4/2005
Location: In my PJs!
Great pics!!! He's a handsome boy!
offline
21,077 Posts. Joined 7/2006
Location: Winnipeg, Manitoba, Canada
Yep! The pics say it all! LOL

My cats can't get enough of the brush! They both absolutely love it!