Some may remember Maia's love of toilet paper destruction............It grew to bathroom destruction! All in good play but couldn't leave anything in the trash can since it would end up all over the bathroom and she would play soccer with the can!
Recently she has discovered it is more fun to do this.......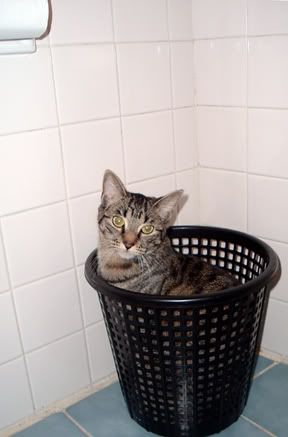 Then she discovered she could do this.........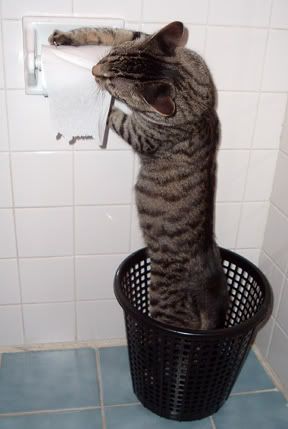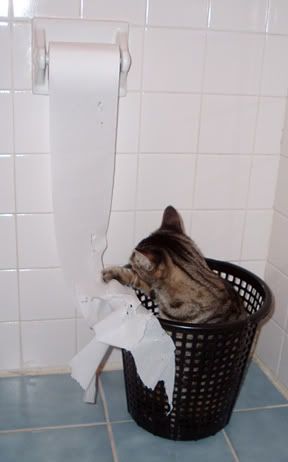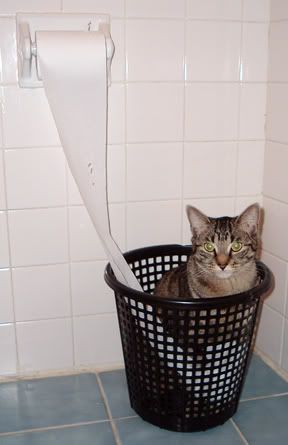 How can you be mad?!
Silly girl!