We have never had THIS much rain before and guess what, we are scheduled to have more rain each day through next week!!! It's been raining almost constantly since the middle of May with only a few days break in between. I went to one of our parks on thursday where there is a lake and I couldn't believe how bad it has gotten. I wish we could send the rain to the forest fires where it's really needed.
This is the gatehouse into the park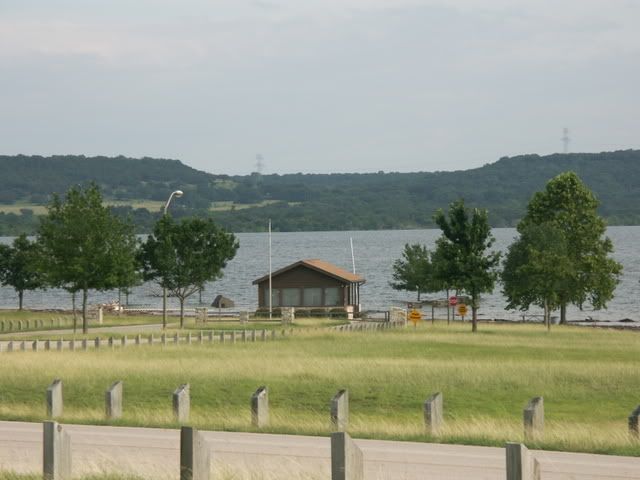 This is the road leading to the gatehouse
This is one of the bathroom pavillions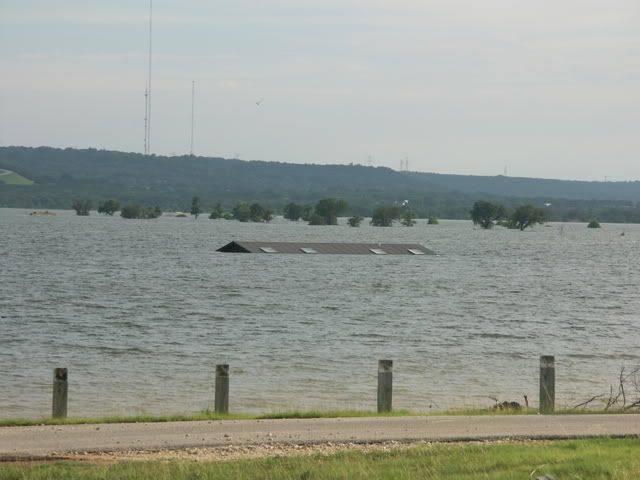 Another road leading into the park
With more rain on the way I'm afraid the parks will be completely under water and will go over the spillways. I can't even do yard work because my yard is a constant swamp. People's homes have been flooded, are under water and have to be rescued. Texas has been hit very hard and there is no end in sight.