Peek-a-boo
offline
443 Posts. Joined 12/2006
Location: Canada
Peek-a-boo... I see you Pixelle...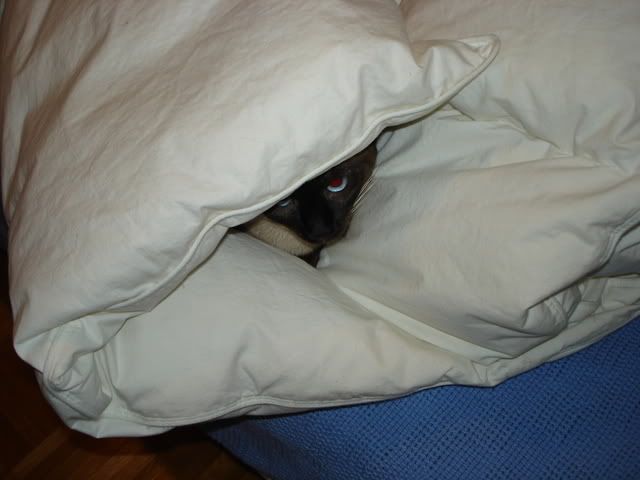 Missing Kitty and Maisie

offline
4,233 Posts. Joined 2/2007
Location: 1066 Country
Cute!
offline
18,426 Posts. Joined 7/2006
Location: In a state of misery w/o my Bella
Awwwww
Wooly! Wooly!

offline
24,026 Posts. Joined 4/2005
Location: In my PJs!
AWWWWWWWWW! I love when they hide like that!
offline
21,077 Posts. Joined 7/2006
Location: Winnipeg, Manitoba, Canada
Awww! She looks so cozy
offline
916 Posts. Joined 1/2007
Location: Canada
Where? I don't see any little black face peeking out...
I'm watching you ! !

offline
7,602 Posts. Joined 5/2006
Location: Brits Abroad - In Spain
aww Pixel were you helping mom make the bed - you are a sweetie
we can see you