Comfy?
offline
443 Posts. Joined 12/2006
Location: Canada
How can they sleep like that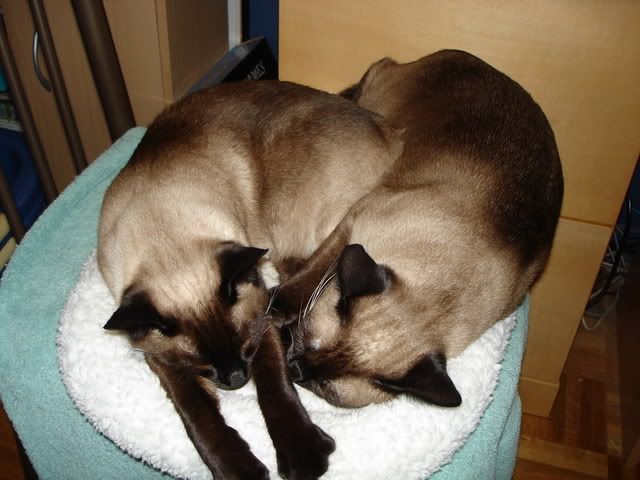 Missing Kitty and Maisie

offline
4,233 Posts. Joined 2/2007
Location: 1066 Country
They`re gorgeous! Don`t know how they`ve managed to balance on there!
offline
18,426 Posts. Joined 7/2006
Location: In a state of misery w/o my Bella
That's adorable, all your cats are so gorgeous
Wooly! Wooly!

offline
24,022 Posts. Joined 4/2005
Location: In my PJs!
Hmmm....reminds me of DH and I some nights! (I'm the on just hanging on!)
offline
21,077 Posts. Joined 7/2006
Location: Winnipeg, Manitoba, Canada
hehe, always room for one more! I even see space for a 3rd one
offline
916 Posts. Joined 1/2007
Location: Canada
They can sleep like that because they looooooove each other
I'm watching you ! !

offline
7,602 Posts. Joined 5/2006
Location: Brits Abroad - In Spain
aww but don't they look cozy-toes
looks at those silky coats, so smooth & a lovely rich colour