My 12 year old cat Millie is starting to become very overweight. She used to weight 7 pounds and now she is at 12 pounds. Here is a picture of her.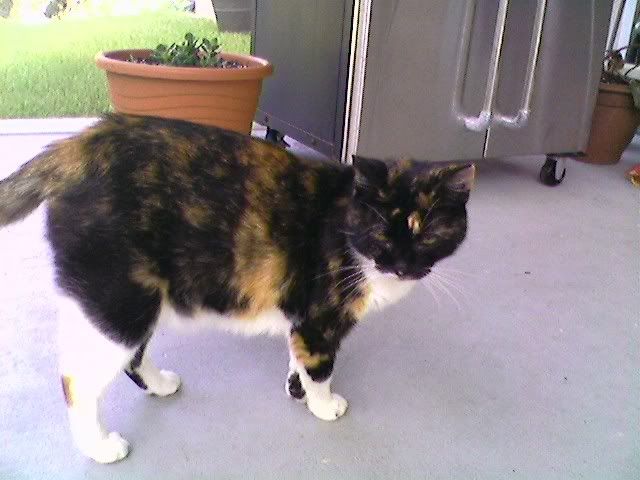 The picture is kind of old, it was taken about 4 months ago. She has gained a little more weight.
I didn't realize how much bigger she had gotten until I was looking at pictures of her from a few years ago. I would show you guys a picture where she was skinny but they aren't on a digital camera and I don't have a scanner.
Right now she is free-fed dry food and eats wet food once a day. What should I do to help her lose weight?