He's 4 now. What a hansome guy he is.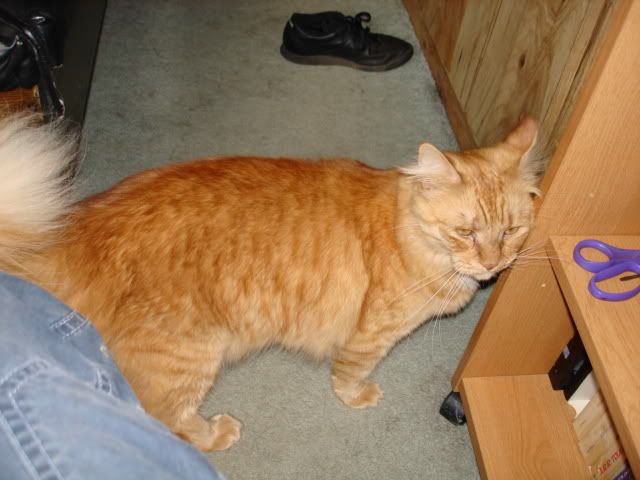 He and Emmie are waiting to get into my room, they never do.
Buzz was part of of ferel group if kitties that were born 4 years ago. All of his litter mates and cousins died from distemper. He! is the only survivor!