Well, I was finally able to get a picture of Cleo and Besti together. Now, this pic looks like an ordinary picture of 2 cats, right? Well, the thing about this pic is that it's actually a picture of a mama cat and her "kitten"(only 10 months old, so she's still a kitten, right? lol). Ok, so that still doesn't seem strange, right? I mean, what's the big deal about a mama cat and her kitten? Let me tell you....the smaller cat(the one in the window) is the mom and the bigger cat(the one on the bike seat) is the kitten. ROFL!!! Isn't that cute!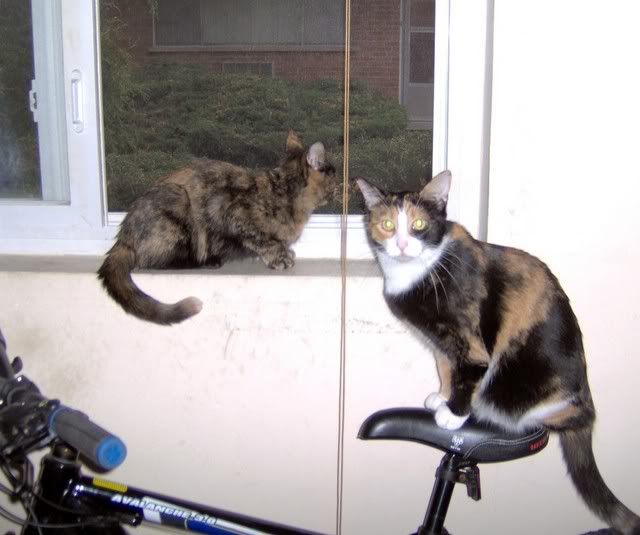 Anyways, I just wanted to share the cute pic, enjoy the laugh.
BTW, Bestia, the mom, weighs 4 lbs, while Cleo, the "kitten", weighs over 9 lbs!