After almost 20 minutes of searching my house for Saedie (I got nervous that she got outside since she managed to get out last night), I went to fold a blanket and I got a suprise!
I only had my phone at the time so the quality isn't great.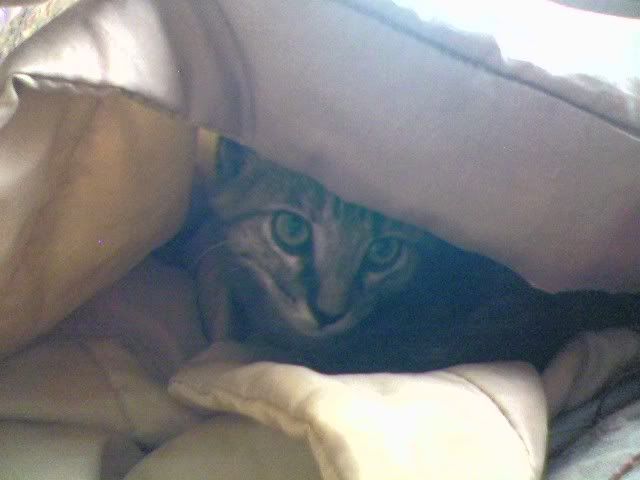 She HATES going under blankets so that was the last place I expected her to be. When I go to sleep if I put the blanket over her she goes crazy and starts meowing for me to get her out.