Let me tell you a L O N G story.
I went off cats for about seven or so years actually all pets, couldnt stand them, don't know why. I always loved cats ever since child hood. My best cat was Dusty, my pics of him have been lost on my PC, hopefully I can recover them coz I really want to post about him, he was the perfect cat and none have even come close.
Anyway back to Diego. My wife and I were at a department store last week and we decided to go into their petshop. It was terrible they literally had stockpiles of cats and dogs caged side by side. No food, toys or toilets. Dogs not caged well, example a st bernard puppy in such a tiny cage he took it all up and his skin and fur was poking out the gaps, then they had Chihuahua's in cages large enough for an adult Rotty. One cat looked like it had ringworm or something.
So while we were there a petshop dude asked if I wanted to hold the kitten in he had in his arms, I was like I'd rather hold the Russian Blue coz he was the most friendly cat there, I fell in
instantly coz he just snuggled under my chin and started purring. My wife and I went home and discussed it and we agreed we would rescue the poor bugger. His eyes looked a bit odd, so I questioned the guy and he said its just a reaction to the dust. that was bull
. Check out this link to find out why
http://www.thecatsite.com/forums/sho...d.php?t=132317
I named him after the sabre tooth tiger from the movie Ice Age, and my sig has a quote from him in Ice Age 2 the melt down. It was a choice between that or "then the hungry tiger ate the pesky children"
He is doing well now, no probs giving him his meds, and eyedrops. He is super friendly and so energetic I cant keep up, if i get him to chase a bit of string my arm will get tired before he does. Even when he is puffing and panting he keeps on going. He weighs only 2.1Kg but he can certainly through his weight at Neko knocking him right over, Neko being 4.3Kg.
Diego always cheers me up, I love cats all over again, and this website re-enforces it.
these few pics are the best ones out of hundreds.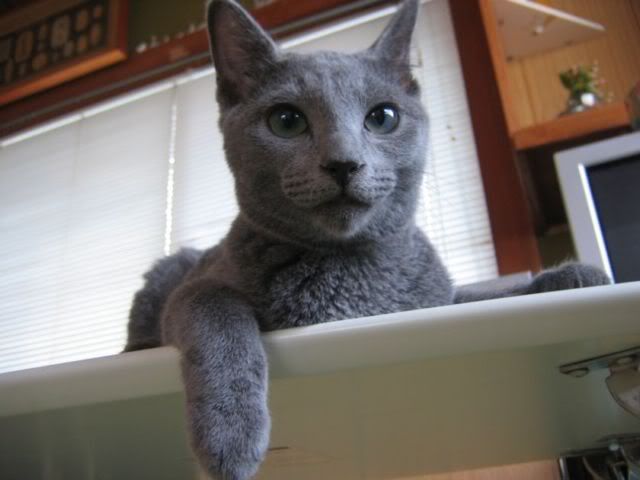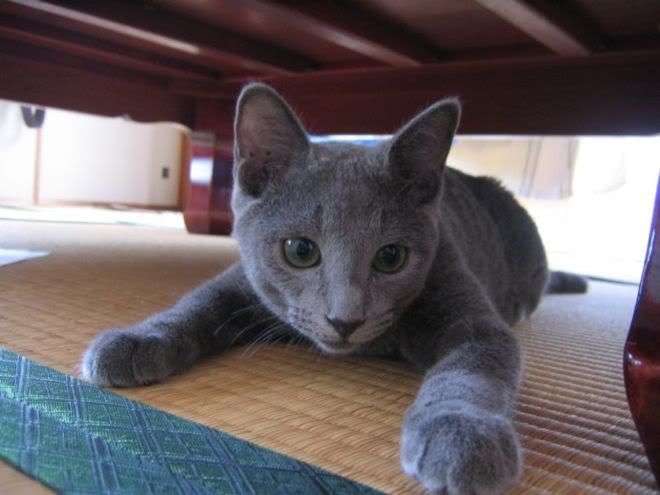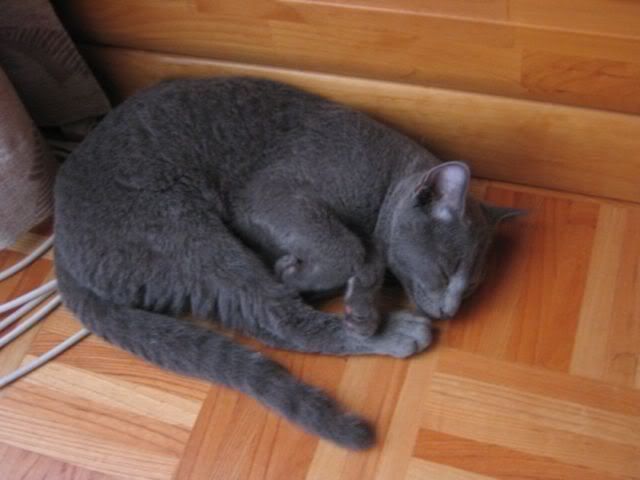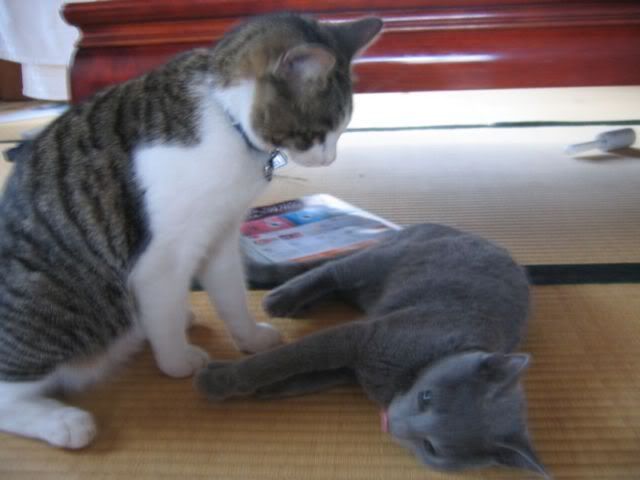 Hope you love Diego as much as me, more pics coming soon.